The Amador Vintners Association hosts its annual Big Crush Harvest Wine Festival Oct. 6-8. Join the association members for three days of wine tasting, harvest activities, live music and food at more than 45 member wineries in Amador County during the most exciting time of year.
Big Crush is the perfect time to see harvest in action and this year will be no exception. With so many participating wineries, ticket holders can expect to see an array of behind-the-scenes harvest experiences, from barrel tasting and winery tours to seeing crush in action at the family owned wineries.
Tickets include wine tasting and harvest experiences at six different wineries each day. Ticket holders will receive a commemorative glass that they can use to enjoy tailored wine tasting flights alongside a variety of harvest-related experiences, small bites and live music.
Festival goers can choose an elevated reservation experience, where each winery stop is scheduled with plenty of time to enjoy the tasting experience, or choose a more gold-rush style walk-in experience, where visitors can choose their wineries as they go and take advantage of recommendations and their own spontaneity.
Nestled in the scenic Sierra foothills, Amador Wine Country is a warm and welcoming, family-oriented wine community. Enjoy the vineyard scenery, trudging tractors and bustling crush pads accompanied by incomparable Amador wine region hospitality.
The Amador Vintners Association has been working to promote and support local businesses for more than 150 years, including supporting its member base of family owned wineries and vineyards. For more information and tickets visit AmadorWine.com.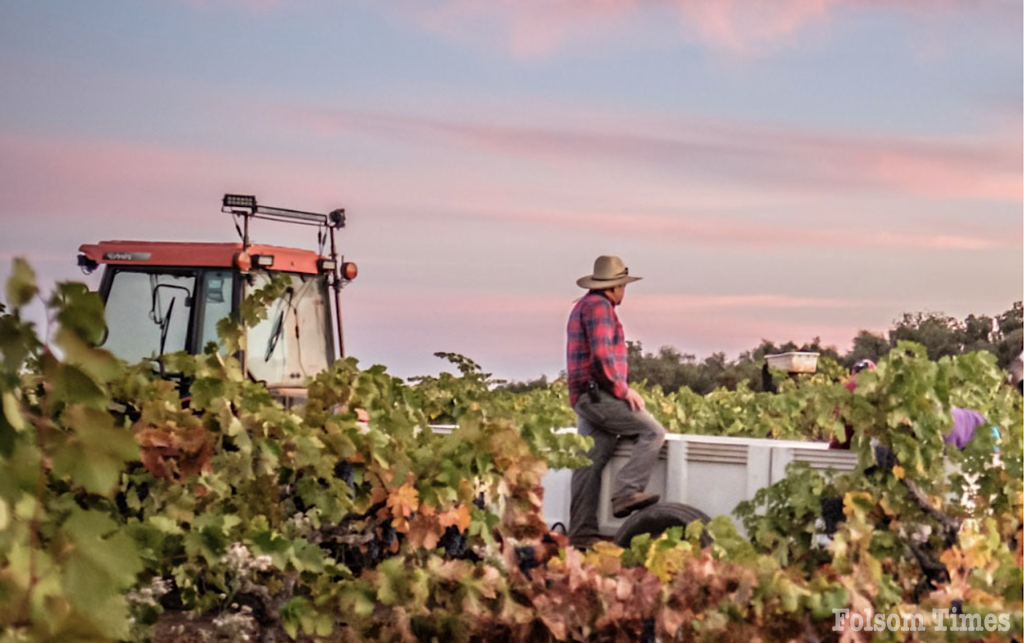 Big Crush 2023 highlights
24 Brix Winery — Walk-in experience: 24 Brix will offer turkey pinwheel poppers.
Driven Cellars — Reservation experience: Enjoy wines and views that don't disappoint.
Feist Wines — Walk-in experience: Savor the region in an unforgettable way.
Lusso Della Terra — Reservation experience: Renowned food and wine pairings.
PleinAir Vineyards — Reservation and walk-in experience: Enjoy a small bite while tasting award-winning cabernet sauvignon and estate Rhone varietals in a French-inspired outdoor courtyard and tasting room.
Rubidoux Ridge Vineyard — Reservation experience: Put a sparkle in the day trying the elegantly crafted vermentino and barbera sparkling wines. There are also deep, full-bodied malbec and petite sirah reds recently released.
D'Agostini Wines — Reservation and walk-in experience: D'Agostini will offer a tasting of the four current releases plus a vineyard hay ride and winery tour.
Avio Vineyards — Reservation and walk-in experience: It's a "Punch-Down" Party at Avio. Harvest is in full swing, so it's time to punch the grapes. There will be winemaking demos and tasting wine in the early stages of fermentation right out of the punching bins while sharing the punch-down duties with guests.
Bella Grace Vineyards — Reservation and walk-in experience: Take in the sights and sounds of harvest at the Bella Grace Vineyard and Wine Cave
Dianda Vineyards — Reservation and walk-in experience: Take a trip off the main roads and discover Fiddletown. Taste the new 2021 releases paired with chicken cacciatore over penne pasta.
Le Mulet Rouge — Reservation and walk-in experience: Visit the crush pad at the vineyard and winery with winemaker/owner Tracy Hart to celebrate this year's harvest, tasting grapes and estate wines of viognier, sauvignon blanc, syrah and cabernet sauvignon.
Tanis Vineyards — Reservation and walk-in experience: Tanis will pour five wines paired with five custom chocolates.
TKC Vineyards — Reservation and walk-in experience: TKC will offer sausages, assorted mustards and Italian appetizers.