A family has been displaced and one firefighter is recovering from injuries following a structure fire caused extensive damage to a manufactured home in a rural area of El Dorado Hills Monday evening.
Just after 8:45 p.m. on Monday night, units from the El Dorado Hills Fire Department arrived to the incident on the 1500 block of Arbolado Lane in El Dorado Hills. Units from the Rescue Fire Department, Cameron Park Fire Department also responded to aide in the incident that was reported by one of the home's residents, who called 911 to report smoke in the structure.
Upon arrival, firefighters observed smoke coming from the interior of the home. After making sure the home had been evacuated, crews determined that there was active fire activity below the subfloor of the home underneath one of the bedrooms of the home. The fire had begun to spread across the underside of the home and was spreading into the walls.
According to according to El Dorado Hills Fire Department Deputy Chief Michael Lilienthal, firefighters initiated an attack on the home. During the fire fight, one El Dorado Hills firefighter fell through the elevated floor of the home that had become weakened from the fire beneath.
According to Lilienthal, the firefighter was transported to a local hospital for treatment of minor injuries. He was released following treatment on Monday night.
One of the occupants of the home suffered smoke inhalation while evacuating the home. The victim was reportedly treated at the scene without the need for medical transport.
The damage from the fire is estimated to be in the neighborhood of $100,000 . Lilienthal added that the cause was determined to be accidental, but did not disclose the ignition source as the investigation was still ongoing at the time.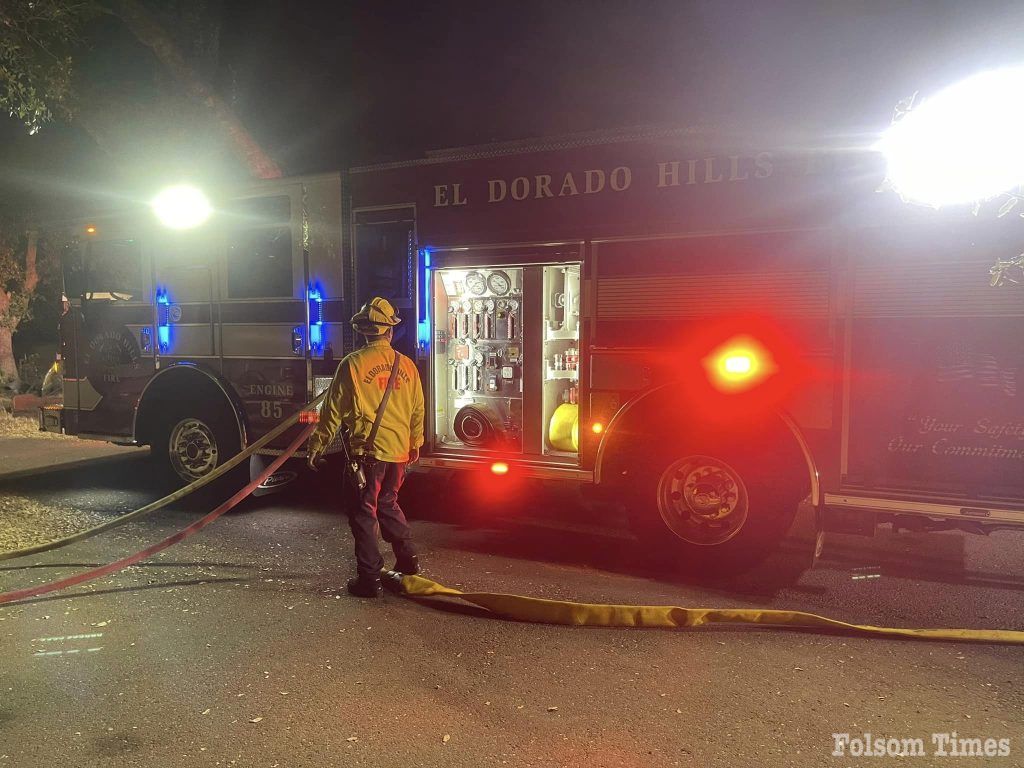 You are reading Folsom Times, the area's locally owned and operated online resource for community news for Folsom, El Dorado Hills and areas of Rancho Cordova, Granite Bay and Gold River. Be sure to follow us on social media to keep up with breaking news in your neighborhood as well as information on community events, entertainment and more. Bookmark www.folsomtimes.com and follow our Facebook page at: www.facebook.com/FolsomTimes/