Units from three different agencies responded to a structure fire in El Dorado Hills late Sunday afternoon, keeping flames from spreading into the living space of the home.
After 3:00 p.m the El Dorado Hills Fire Department dispatched to a reported residential structure fire on the 1000 block of Senagal Way in El Dorado Hills. The fire was initially reported by a 911 call that reported the incident.
As the first El Dorado Hills unit arrived on scene, the rolled up find heavy smoke pouring from the garage of the home. Additional units from the Cameron Park Fire Department and the Rescue afire Department were also dispatched to the scene to provide mutual aid to mitigate the incident, according to a report by the El Dorado Hills Fire Department.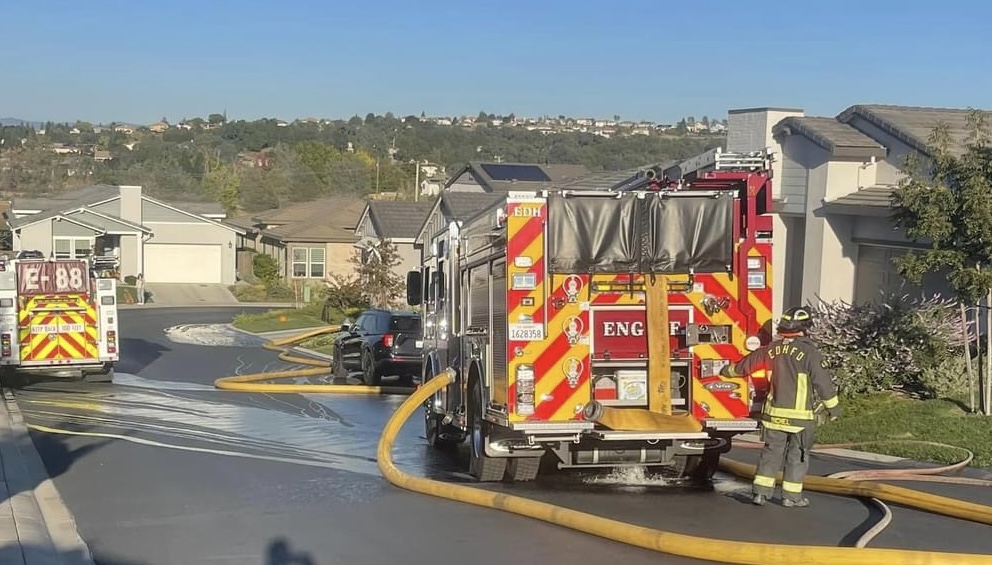 Firefighters made an aggressive attack on the active fire. The fire was extinguished and the most serious fire damage was contained to the garage area of the home.
The cause of the fire has not been released. The home reportedly had working smoke alarms as well as a build in fire sprinkler system, both of which aided in the incident.
Firefighters remained on scene into early evening to insure the fire was fully extinguished.