Local residents in need received a helping hand for the holidays Monday in the form of everything needed for a hearty Thanksgiving meal they may have otherwise gone without thanks to the Twin Lakes Food Bank and its partners and donors throughout the community. The event is open annually for residents in need from of Folsom, El Dorado Hills and Granite Bay
By 11 a.m. on Monday, the local nonprofit organization was buzzing with activity for its annual Thanksgiving grocery distribution event. The event distributes all the necessities to prepare a Thanksgiving meal were provided to hundreds, consisting of anyone who signed up and arrived at the event.
As they arrived to the Twin Lakes Food Bank Monday, a line assembled a great length along Montrose Drive waiting to participate. Once the event started, visitors would step up to the check in table. From there, food bank volunteers, dressed in festive attire, would grab a cart and travel the different stations to gather the many items and then deliver them back to the guest, even helping them to their cars.
With increased prices on nearly every food product, the cost of a Thanksgiving meal this year is greatly higher than last year, to the point that some must choose between a holiday meal for their family or other essentials such as rent, utilities and prescriptions, all of which have also increased in cost due to inflation.
Folsom Times staff recently sat down with Twin Lakes Food Bank Executive Director Lisa Tuter. As she was planning for their recent annual gala as well as Monday's distribution, Tuter shared information on just how much the need has grown over this past year.
When Tuter first came to Twin Lakes Food Bank just under six years ago, she said the number of individuals being assisted as at the 1700 mark each month. As an example, in September of 2022 they provided food assistance to 2400 individuals and this September that number has jumped to 3400 individuals coming to the food bank each month.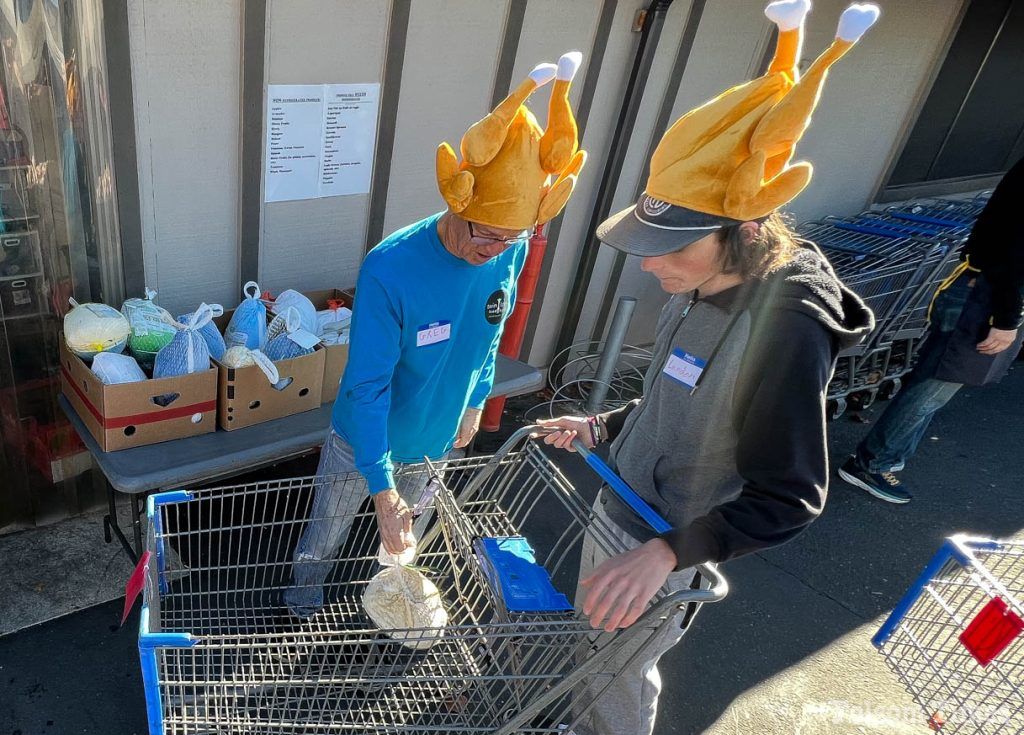 "We often use the term food insecurity," said Tuter. "In reality, it comes down to income insecurity and there are just a lot of people out there that are hurting financially."
According to Tuter, the largest population they serve is seniors on a fixed income. She explained that many in the community don't know that and there is often a misconception that much of their clientele is of the homeless population. This is not the case according to their data.
"That has been something we have to explain many times as there is some confusion out there," said Tuter. "Out of all of the demographics we provide services to, less than 10% of that is the unhoused. The majority of population we serve is seniors and inflation are causing much of that."
"When you are on a limited income and prices go up you have to make choices where to cut back, explained Tuter. "You can't cut back on paying rent or medical care or prescriptions, so it's usually cutting back on groceries because that is the one place you can get help fairly easily."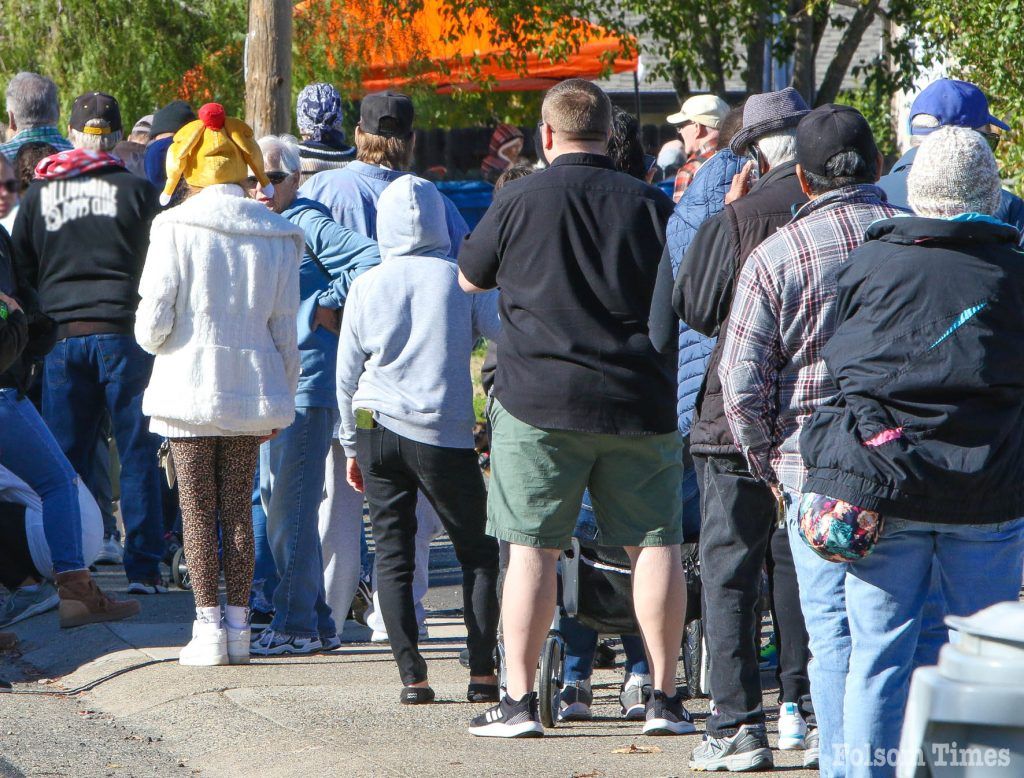 Along with turkeys, recipients received the supplies for several side dishes on Monday. Fixings like green beans, cranberry sauce, sweet potatoes, gravy, mashed potatoes and stuffing are just a few of the common items packaged up at this event each year.
Now that the Thanksgiving operation is complete, Twin Lakes Food Bank will focus on the increased needs over the Christmas holiday and then power on to continue to serving the community in need throughout the new year ahead, thanks to the generous donors of all levels in and around the Folsom community.
While the Twin Lakes Food Bank operates on the funds from donors and sponsors throughout the year, there are always a number of sponsors and specific donors for this event alone that made it possible each year.
Regardless if they donate from a business, an auction at the gala or simply as an individual, every dollar is put to use and much appreciated by the Twin Lakes Food Bank.
"The members of our community are very generous and have a big heart for helping others and every turkey or dollar donated helps," said Tuter.
Those wishing to donate or volunteer to the Twin Lakes Food Bank, or just learn more about them can find it all on their website at www.twinlakesfoodbank.org.