The Folsom City Zoo Sanctuary has turned 60-years-old, but in animal years, depending on the species, it's whole lot older. Regardless if you are counting as a human or a monkey, one thing is for certain, this unique gem that lies in the heart of Folsom has reached an amazing milestone.
When it comes to its early beginnings, the Folsom City Zoo didn't begin as a fully planned our project or development. In fact, its humble beginnings arose due to one man's love and care for animals, especially those that have been injured. Today, the facility carries on much the same as a sanctuary for a variety of animals that otherwise would not do well in the wild.
In all began in the early 1960's when a man by the name of Gordon Brong was Folsom's Park Superintendent. Brong had already been caring for a number of deer as well as some young coyotes that took residence around the park's office. The animals soon became an attraction to locals who would often stop by and see them.
In 1963 the University of California at Davis Veterinary Department contacted Gordon. The organization had rescued a bear cub that was orphaned and injured in a forest fire and they were seeking a place in which they come rehome it, as they feared it would not survive if returned to the wild due to its young age and burns.
While the deer and coyotes that roamed the property were fairly small in size and quite dosial, Brong knew bringing a bear into the facility would require some improvements to safely contain and care for it. It was then that Brong went to city leaders and convinced them to provide an appropriate space in which the bear could be housed.
The city was convinced by Brong at the time. They collaborated with volunteers from local service clubs to design and build a structure where the bear, who was named "Smokey," became the newest resident on the city of Folsom property that then became what is now known as the Folsom City Zoo Sanctuary.
The housing of the bear didn't come without controversy. It was surrounding the housing of the bear at the time, it was a bit of a fued regarding his name of "Smokey." The United States Government stepped in and stated that only the "Smokey" known for forest fire prevention could use that name.
Much like they do today, the community of Folsom rallied behind something they truly loved and went to bat in an effort to help "Smokey" keep his name. According to archives, the Folsom resident known as Smokey drew worldwide attention during it all, which brought even more support for his name to remain the same. Eventually the government relented and Smokey retained his name.
For years, Smokey was always a popular attraction at the zoo as children and families would pay the bear that survived the forest fire a visit, whether it was a weekend family trip or that of a local school field trip. Smokey eventually passed away in 1984 but continued to be recognized as one of the zoo's founding residents.
Today, the Folsom Zoo continues to be a safe haven for many rescued animals. The name change to Folsom City Zoo Sanctuary in 2002 in an effort to illustrate the goal of, "providing for animals that are not able to be released back into the wild." Over the years the zoo has welcomed a variety of different animals, some of which have been "pets" that proved to be too wild or were confiscated after being captured illegally.
Continuing much like it began, many of the zoo's residents have suffered injuries that would make life in the wild impossible and some were captured as "problem animals," such as wild animals that continue to return to public spaces or residential areas despite being returned to the wild, becoming what is often referred to as "humanized."
Despite the reason they came to Folsom, all of them treated as individuals and offered the best environments for their needs, which aligns with the zoo's mission statement of, "Teaching responsible behavior toward all animals." The mission proudly carried on by the City of Folsom as well as the Non-Profit organization known as the Friends of the Folsom Zoo Sanctuary. It's a labor of love with a very small paid staff and a strong contingent of volunteers.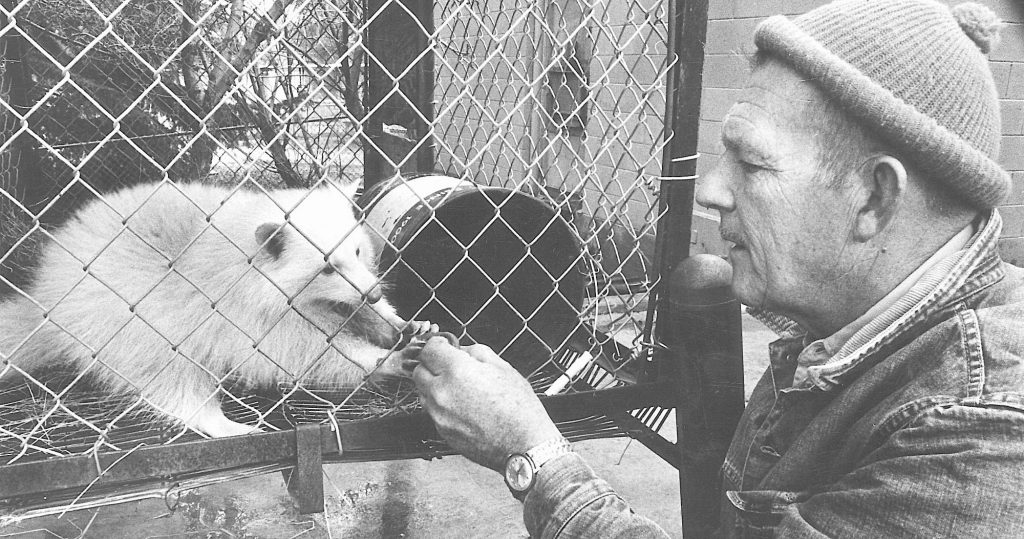 According to the Folsom City Zoo, none of the animals are bred, sold or traded to other facilities. Once here in Folsom, these creatures are given the best care a community can offer. While most of the animals stay at the zoo once they arrive, there are some that temporarily spend time at Folsom prior to finding a permanent home.
Each year everyone involved with the zoo from the city staff to the volunteers work to make the facility even better than before for both its residents and its human visitors. Currently, the zoo is working to bring all of its fencing up to code to meet new federal requirements and remain in compliance as well as safe to the communities on both sides of those barriers.
A visit to Folsom Zoo is always educational and entertaining for all ages, with a menagerie of factual information throughout the facility. Additionally, they often offer presentations, biofact displays, keeper chats and more, all of which have been increased recently in celebration of the facility's 60th anniversary.
The Folsom City Zoo is currently operating under its fall and winter schedule. It is open Thursday through Sunday from 10 a.m. until 4 p.m. with the last admission at 3:30 p.m. Admission is $7 per person for those over the age of two. Those under two are free.
You can learn more about the Folsom City Zoo Sanctuary by visiting their website at www.folsomzoofriends.org. You can also learn about becoming a member of the Friends of Folsom Zoo or make a donation on the website.
This Saturday, Oct. 28, the zoo is hosting its Wild Howl-O-Ween event. Visitors are encouraged to come in costume and enjoy their family-friendly event from 10 a.m. to 2 p.m. Guests can take part in a variety of fun hands-on activities, visit their favorite zoo sanctuary animal get lots of goodies! Event admission is $10/person; ages under 2 years are free. Purchase tickets online or at the gate. Call 916-461-6601 for information on the special event.