Nestled in the heart Folsom is a swanky new spot to enjoy an adult beverage in an old school way. That's right, Folsom is now home a true "speakeasy" style bar and lounge, right through the back door of an already popular establishment in the city's Historic District.
For years, the Gaslight Co. that is located at 718 Sutter Street, Ste. 200, has been a popular night spot in the community for both spirits, food, live music, trivia nights and more. What was once an open space used for banquet style meetings and gatherings in back area of the establishment has been transformed and it's been done so well guests will feel like they have traveled back in time.
Boasting dark colors, along with a collection of plush comfy chairs, couches and an elegant bar beneath soft mood lighting, this new hidden gem in the city is one of a kind but following a recent trend of such prohibition era styled establishments popping up across the country. As for the one now in Folsom, it was the brainchild of Gaslight's creative owner Mark Dascallos and partner Rich Gularte.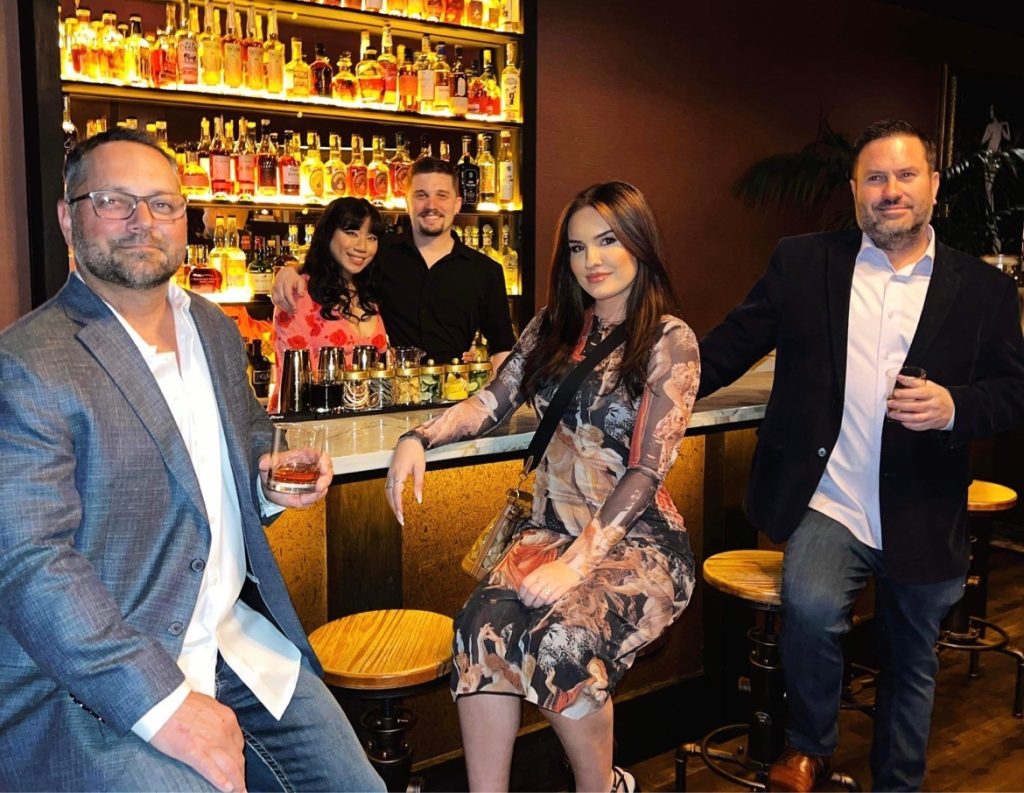 Known as "The Backroom at Gaslight," the doors opened to the public last week who were greeted by well-dressed knowledgeable bartenders that are passionate about their craft, and they are always happy to make recommendations, according to Casey Cummings, special events coordinator for Gaslight Co.
"Whether you're looking for a comfortable environment to relax and have a good time or you're interested in learning more about the history of alcohol, The Backroom is the perfect place for you," said Cummings, special events coordinator for Gaslight Co. "Our menu features classic cocktails, innovative creations and the largest, most diverse collection of Whiskey that you will find in Folsom."
So how does it all work? It doesn't have a secret door or a passcode, however, Cummings explained that it is a seated lounge. At this time, reservations are not required and guests can inquire with the host upon arrive as to seating availability. To make sure you can get a seat, you can currently make reservations by sending them a direct message on social media as follows:
Instagram @thebackroom_folsom
Facebook : The Backroom at Gaslight Co.
Cummings noted that the reservation system will likely change in the future. The venue can also be used for private events by advance reservation. Currently, it is open Friday-Saturday from 7 p.m. until closing time. Currently, Gaslight's closing times are listed as 12 a.m. on Friday and 2 a.m. on Saturdays.
For more information visit them on their social media or their website at: www.gaslightcompany.com.