An El Dorado Hills baker and business owner is bringing the trade she is passionate about to national television. Jas Deoja, is one of the contestants on the second season of the Food Network's Halloween Cookie Challenge. Deoja will be on episode 2 of the new season this Monday evening, Oct.2.
Deoja is a cookie artist by title, and the owner of The Cookie Boss in El Dorado Hills. The Cookie Boss is a licensed Cottage Food Operations home based bakery that provides hand-made bespoke sugar cookies for events, holidays, and special occasions. Deoja started the business last year.
"It's truly an honor to have this opportunity to be a part of the Food Network's Halloween Cookie Challenge," Deoja told Folsom Times. "This exciting journey began with a passion for baking when I established The Cookie Boss in March 2022, and I never could have imagined I'd be on this incredible platform today."
Those who tune in Monday evening will catch Deoja as she will join three of the nation's top bakers on show as they compete for the chance to win $10,000. The show is hosted by Rosanna Pansino with Duff Goldman co-hosting and judging as the talented bakers compete in two-rounds of baking, decorating and 3D cookie-making, all seeking to earn the title of Halloween Cookie Champion.
Anyone who knows Deoja or her Cookie Boss brand, is very aware that the business came about from her passion for baking and her desire to make the world a better place in her own unique way. She is well known in the local community, not only for her skills in handcrafting sweet treats, but for her community involvement.
"I'm dedicated to using this experience to continue my mission of 'Baking the World a Better Place,' by supporting my local community and causes close to my heart," said Deoja, who has used her talents to help organizations like the local TAZ swim team, Lakeview Elementary, the El Dorado Hills Senior Center, Children's Hospital Network, the Oak Ridge High School theater group, and disaster relief efforts for recent events, such as the Maui wildfire, all of which are causes she is passionate about, and she's taking that passion to the battle grounds, or in this case, the kitchen."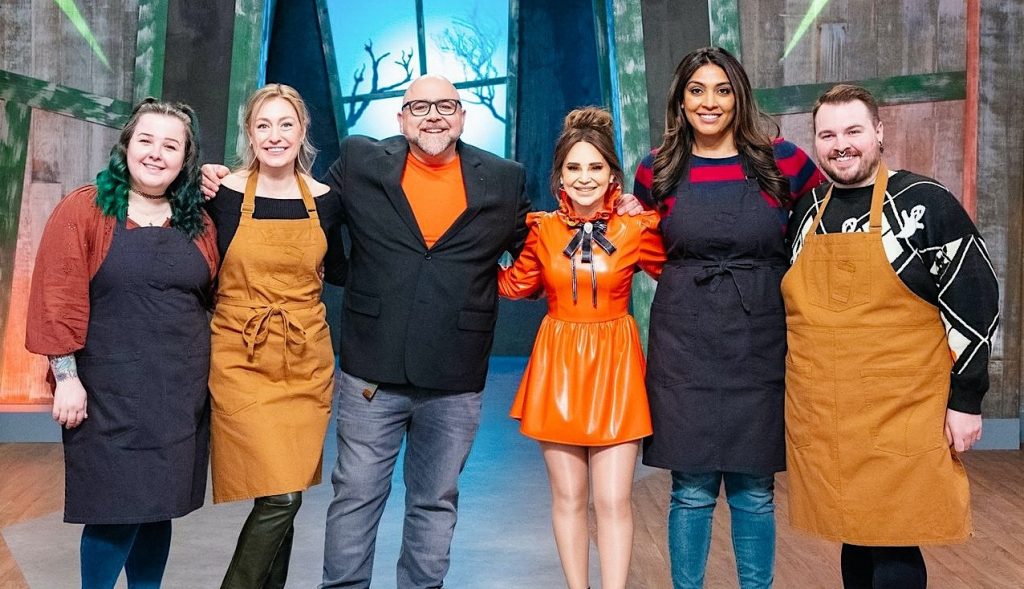 "These all hold a special place in my heart. I hope that through this platform, I can raise awareness and support for these vital causes. It's truly been an honor to be selected to compete on the show, alongside some of the most talented bakers in the country," said Deoja.
While she has her eyes set on the big prize, Deoja is looking forward to the experience just as much as putting her creative skills to work as she takes to the set.
"I'm beyond grateful for this opportunity to showcase my baking skills and even more excited to make lifelong friendships with my fellow bakers," she said.
The Halloween Cookie Challenge airs Monday, Oct. 2 at 7 p.m. PST on The Food Network, but check your local and provider listings. To learn more about Deoja and The Cookie Boss, you can visit her website at www.thecookiebossedh.com.