Award winning Music Director plans to stay involved in youth music development
It's not necessarily goodbye, it's more like "see you later," for Folsom's music maestro Curtis Gaesser.
After more than three decades, the beloved music director is retiring from the Folsom Cordova Unified School District this month, but there is plenty of music and youth development amidst his retirement plans.
At age 61, music has been an important part of Gaesser's life since he was just a young child, in fact so has teaching music. Growing up in Hawaii, his very instrument was a ukulele. From the moment he picked it up, Gaesser was such a natural talent that his sixth-grade teacher asked him to teach the music class to the others instead.
Just one year later, he took up playing the saxophone as well. Not long after that, his family moved to El Dorado Hills and he began attending Ponderosa High School where band class was by far his favorite part of the curriculum.
Following high school, Gaesser remained local, attending Sacramento State University. He earned his bachelor's and master's degrees, studied saxophone performance and spent plenty of time practicing his craft. From there he ventured out to teach that craft, and much more, to others.
"Some terrific teachers got hold of me, said Gaesser. "They made it clear that if you want to rise above everyone else it required a lot of work and a lot of time. There were no excuses." Gaesser took their advice seriously, practicing as much as six hours a day back then.
Gaesser's first role as an instructor with the Folsom Cordova Unified School District (FCUSD) came at Cordova High School in 1984 and he came to Folsom High School three years later where he has been ever since. Throughout his career, he has continued to instill in his students the philosophy that hard work and commitment pays off.
His hard work philosophy has been passed on to thousands of talented students through the years, even in times when things like Snap Chat, TikTok and other forms of socializing can become distracting. His students, appreciate his strong leadership, which he says starts with respect.
"I have always given my students respect first," said Gaesser. "I have had to earn their respect, too. You really have to humble yourself to be an effective leader."
Cole Wallace is a graduating senior at Folsom High School. Gaesser has been his instructor for the last four years, a period where Wallace has truly appreciated his mentorship and unique way of helping students showcase their full potential.
"I've really appreciated his skills as a mentor and a musician," said Wallace. "He has made sure he can use all of his student's talent to their full potential, but also makes the environment fun for everyone."
Much like the students, Gaesser's colleagues at the district have loved working him as well, starting at the top with Folsom High School Principal Howard Cadenhead. While Cadenhead is happy for Gaesser to enjoy retirement ahead, he knows his departure is a big loss for everyone.
"It's not everywhere you have an educator as talented, committed, hardworking and caring about the community as Curtis Gaesser is," said Cadenhead. "It's that combination of incredibly motivated students, incredibly supportive parents and supportive district office that has come together to create a special program. We know we're losing a huge part of that with Curtis's retirement, but we're very happy for him."
During his career, Gaesser has watched Folsom's music program win countless awards, not only locally but regionally as well as nationally. When it comes to that long list of accolades, Gaesser is as humble as they come, always giving the credit to the talented students over himself and he has passed on those traits of humility and humbleness to his students.
"I don't think there is anything more rewarding than to see kids perform at their best after a lot of hard work," said Gaesser. "I personally don't care if we win or lose, I just want these kids to do their best."
One of the stories many love to tell that is a testament to Gaesser's teaching style and how it has influenced his students through the years goes all the way back to a competition back in 2006 when he and students took top honors over some 400 bands in Nevada. As the event concluded, they boarded the bus to head home without fanfare and celebration and the only thing that was discussed was where they should, "stop and eat," rather than the prestigious victory they just earned.
"I can comfortably say he is probably one of the very best music educators I have known in my life, and a great friend, said Don Wersky, who has worked with Gaesser through the years since he first began. "They don't come any better. It's truly amazing how many young lives he has influenced in a very magically musical way. I can also say that he is probably one of the best, if not the best, jazz musical educators in this country."
Kelsey Iverson is a fellow music director at Folsom High School and Folsom Middle School. Iverson has now worked alongside Gaesser for 10 years and prior to that, she was one of his students so she has had the honor to work with him on both levels.
"Curtis is one of the most dedicated people I know," said Iverson. "I have always been impacted by his evolving sense as an educator as well as his commitment to musical excellence. I am so lucky to have had him as a mentor and best friend in career and in life."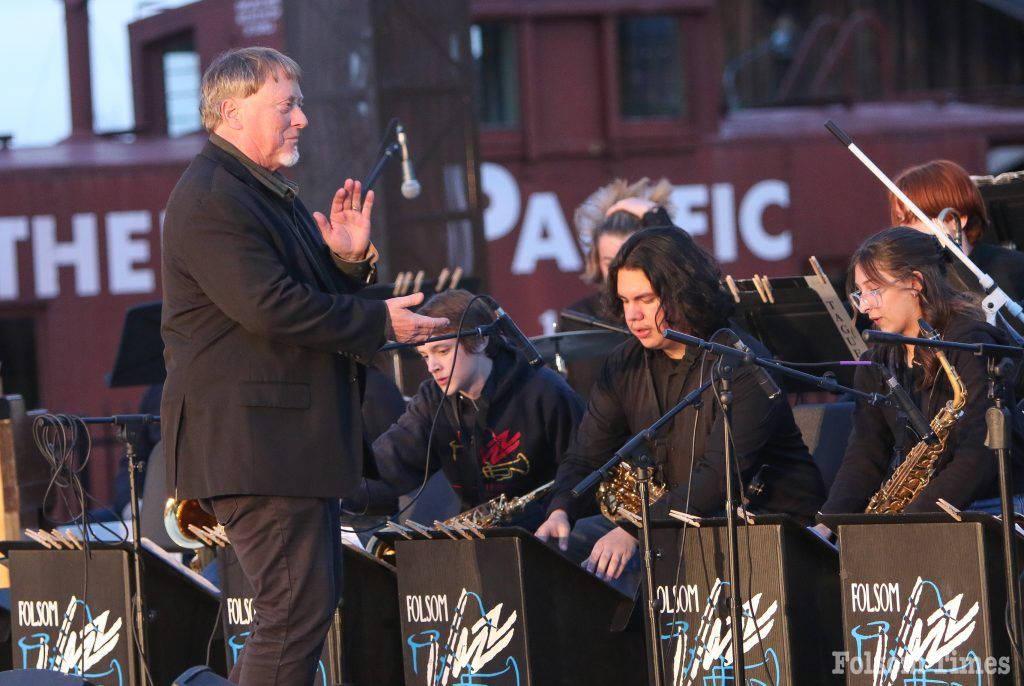 Like Iverson, fellow music director Gaw Vang Williams has been working alongside Gaesser. During the time they have worked together she has personally witnessed his great leadership, respect and development of his students.
"Working with Curtis this year has been such a rewarding experience. Every day I get to witness the respect and trust that these students have for Curtis. It's really a testament to his high musicianship skills and his ability to connect with the students, said Vang Williams. "Curtis cares for and understands each student's musical abilities and emotional and social experiences and meets them where they are. He is always looking for opportunities to give students the experience to grow as musicians and humans and provides experiences for their social and emotional development. It has been a privilege to teach alongside one of the best music educators in the nation."
In addition to the countless awards, he has led his students to through the years, Gaesser himself has a long list of awards and honors that he has earned, including the John LaPorta Jazz Educator of the Year award, a national award recognizing a school educator with a focus on jazz education he was presented with in January 2023.
Among the countless accolades, most of which that he doesn't like to talk much about due to his humble nature, is a Grammy Educator of the Year nomination he received in 2018, numerous educator of the year awards from various across the regions, including the City of Folsom and the Folsom Chamber of Commerce. Just last month, instead of naming him the Educator of the Year, he Folsom Chamber of Commerce named him the Educator of the Decade during the annual community awards.
While the awards decorate the shelves, walls and the scrapbooks, the years that have garnered them have also come with sacrifice for Gaesser. Over his near four decades of teaching, Gaesser has been travelling with his students an average of 20 weekends a school year. He commends his wife Lisa for all her support throughout his career and looks forward to enjoying more time with her ahead.
"We want to spend some time traveling and other things while we still have our good health, "said Gaesser. "My wife has been by my side and helped raise my own kids while I was raising other people's kids through all these years. It's time for me to be available for her."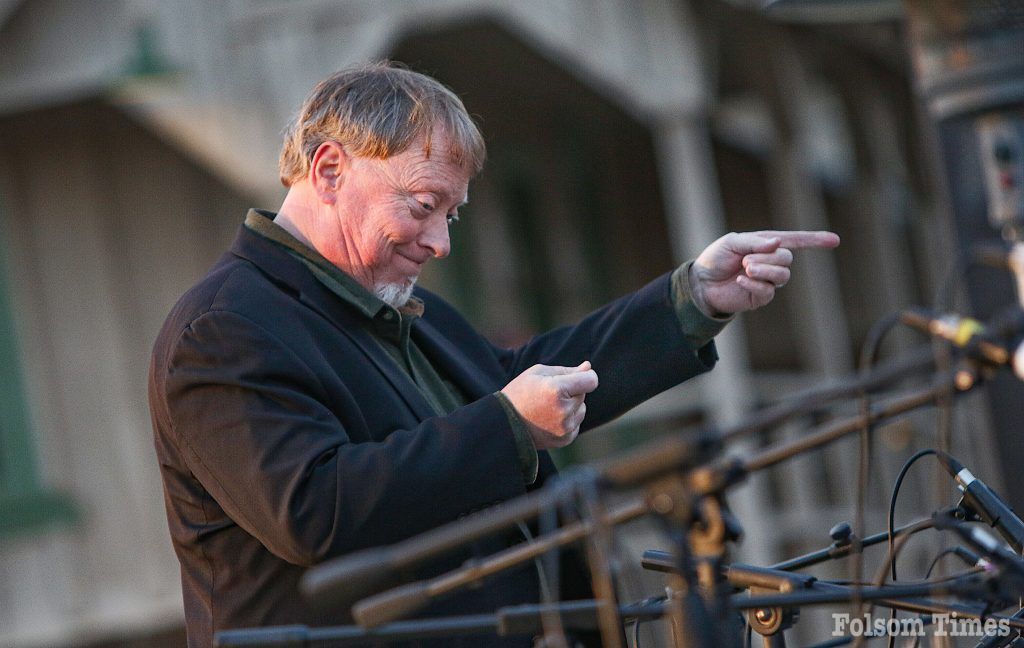 Gaesser will les last Folsom High School Jazz concert this week and will see his students through graduation in the coming days before he officially retires from FCUSD. But as previously mentioned, this beloved maestro isn't saying farewell when it comes mentoring and showcasing youth musicians. locally and in the region.
In the months leading up to his formal retirement as an educator, Gaesser has been working hard to develop the Live Performing Arts Academy (LPAA.)
Founded by Gaesser and Williams, the Live Performing Arts Academy is a non-profit organization with the mission to provide live performing arts education, opportunities, and experience for all students. The organization just recently debuted the inaugural California Jazz Championships that brought some 40 jazz bands from 20 different high schools and colleges from in and out of state to Historic Folsom.
The first event presented by the organization was a huge success and a date has already been secured for the end of May 2024 in Folsom. The academy is just what Gaesser envisioned as hoped to find a way to continue to inspire youth musicians and keep them in front of their community.
"I had to keep my head in this business one way or another, I love it too much," said Gaesser. "It's just in a different way with different set of guidelines where we can do some creative things that aren't bound by the limitations of a school-based program. The annual championship is our first venture and we're working on some other ideas."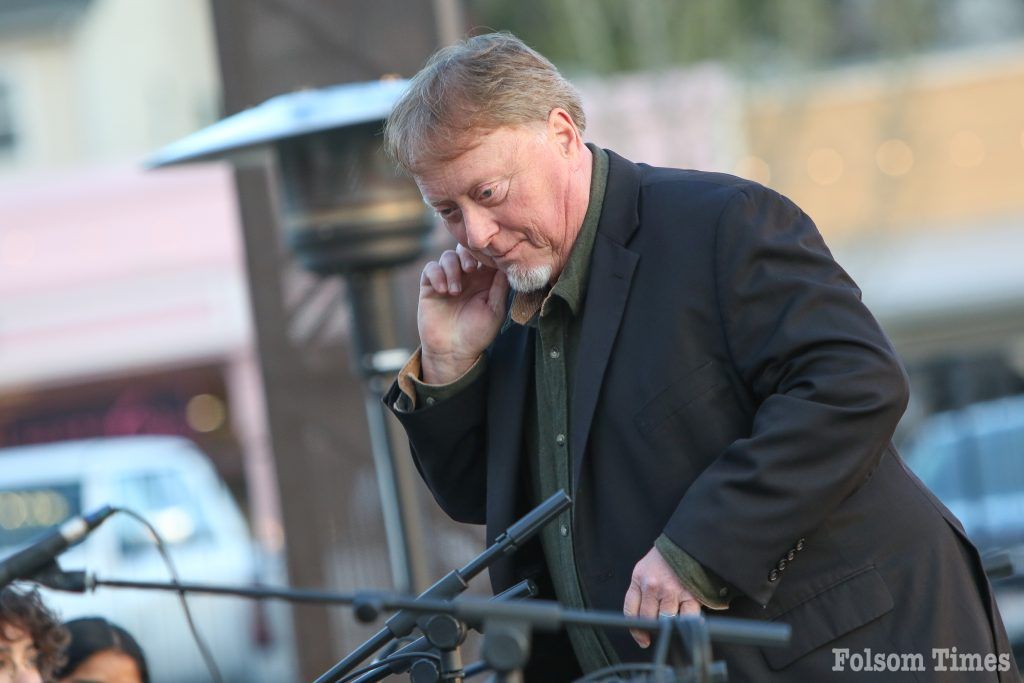 Like any successful leader, through the decades Gaesser has had other opportunities come across his path where he could have chosen to pursue. However, due to his love for this community and his current role, he stayed put all of these years, which has been Folsom's gain.
"I never thought the grass was greener on the other side, I had opportunities through the years to move on to teach junior college and such but I really never wanted to do that," said Gaesser. "The School District has been great; the Music Boosters and the support system has been great and we have had an amazing amount of talent that has come through this program through the years and continues to do so."
As he prepares to hand over his baton, Gaesser hopes the legacy he has built in Folsom's program will carry on for many years to come. While his eventual replacement will have big shoes to fill, those shoes have laid the footprints for future success.
"I hope they can take the wheel from here and steer it to great things," said Gaesser. "I'm sure they will take things in a little bit different direction, that is expected and its probably time for a little sprucing up. My biggest hope is that we just keep getting these talented kids coming through like we have, it's been amazing and I am just grateful to have been part of it."