Folsom's Sutter Street Theatre brings another classic tale to its stage with the magic of Snow White and the Seven Dwarfs, which opens April 22 on the stage in the heart of Historic Folsom.
Directed by Sutter Street Theatre's own Allen Schmeltz, the local production of this family musical contains a zany, wisecracking Mirror who will only answer if spoken to in rhyme, as well as a whole court full of funny and bubbling characters.
According to Sutter Street's playbill, Snow White and the Seven Dwarfs hums with 14 lively songs, including a scary forest ballet. Snow White runs away from the evil Queen and seeks refuge with seven little miners. But the Queen and her sister, a once-powerful witch, need "a locket from the pocket of a princess that is pure."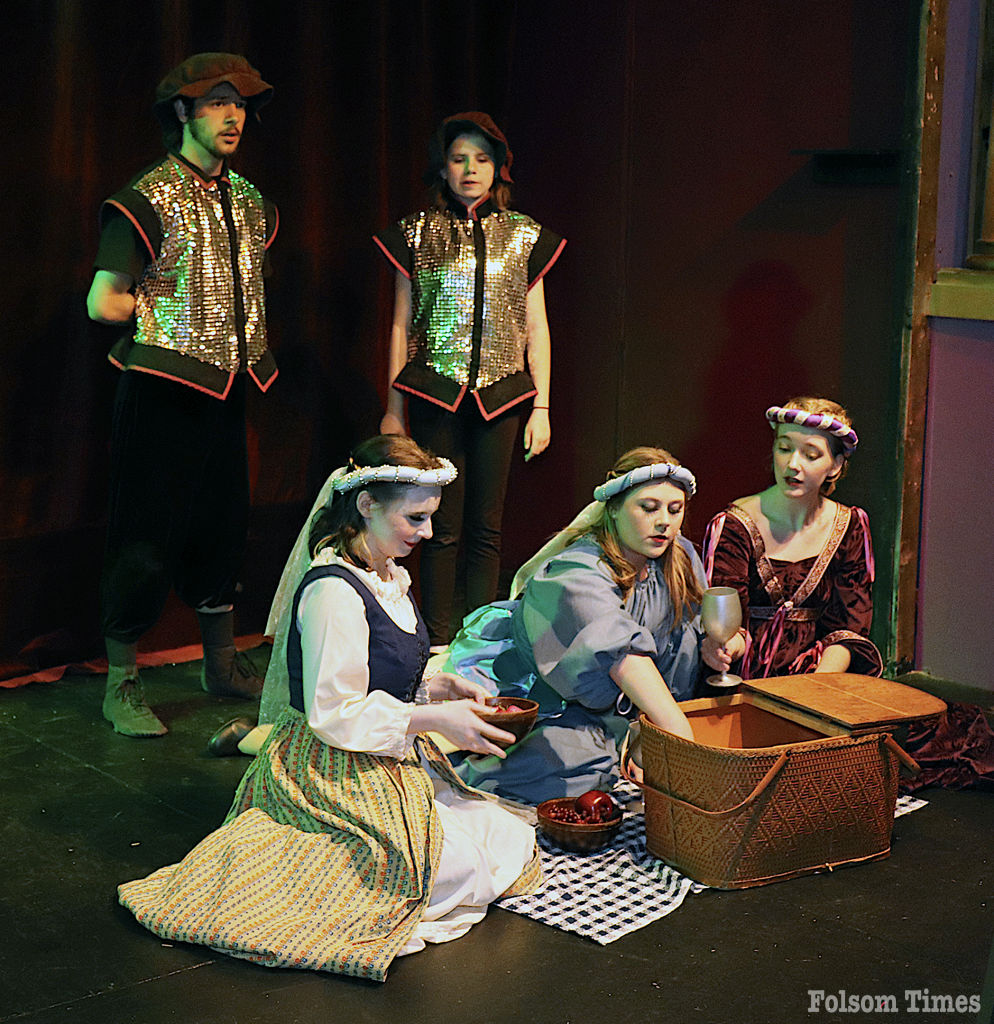 The local musical is based on the story by Brother's Grimm. Schmeltz, Sutter Street Theatre's award-winning Associate Artistic Director, has added many of his own touches to the production. Sutter Street Theatre's award-winning Artistic Director and CEO Connie Mockenhaupt has added her own magic to the music and choreopgraphy to the play as well.
The show runs Saturdays and Sundays at 1:00 p.m. through May 21. Reservations can be made and ticket information can be found at www.sutterstreettheatre.cmom or by calling 916-353-1001.
Running alongide Snow White through May 14 is another classic, Harvey the Invisible Rabbit.
A Pulitzer Prize-winning comedy by Mary Chase about Elwood P. Dowd, an amiable but eccentric man whose best friend is an invisible, 6 ft 3+1⁄2 in-tall (1.92 m) white rabbit named Harvey.
As described by Elwood, Harvey is a pooka a benign but mischievous creature. Elwood spends most of his time taking Harvey around town, drinking at various bars and introducing Harvey to almost every person he meets, much to the puzzlement of strangers, though Elwood's friends have accepted Harvey's (supposed) existence.
His older sister Veta and his niece Myrtle Mae live with him in his large estate, but have become social outcasts along with Elwood due to his obsession with Harvey.
After Elwood ruins a party Veta and Myrtle Mae had arranged in secret, Veta finally tries to have him committed to a local sanatorium. In exasperation she admits to the attending psychiatrist, Dr. Lyman Sanderson, that she sees Harvey every once in a while herself.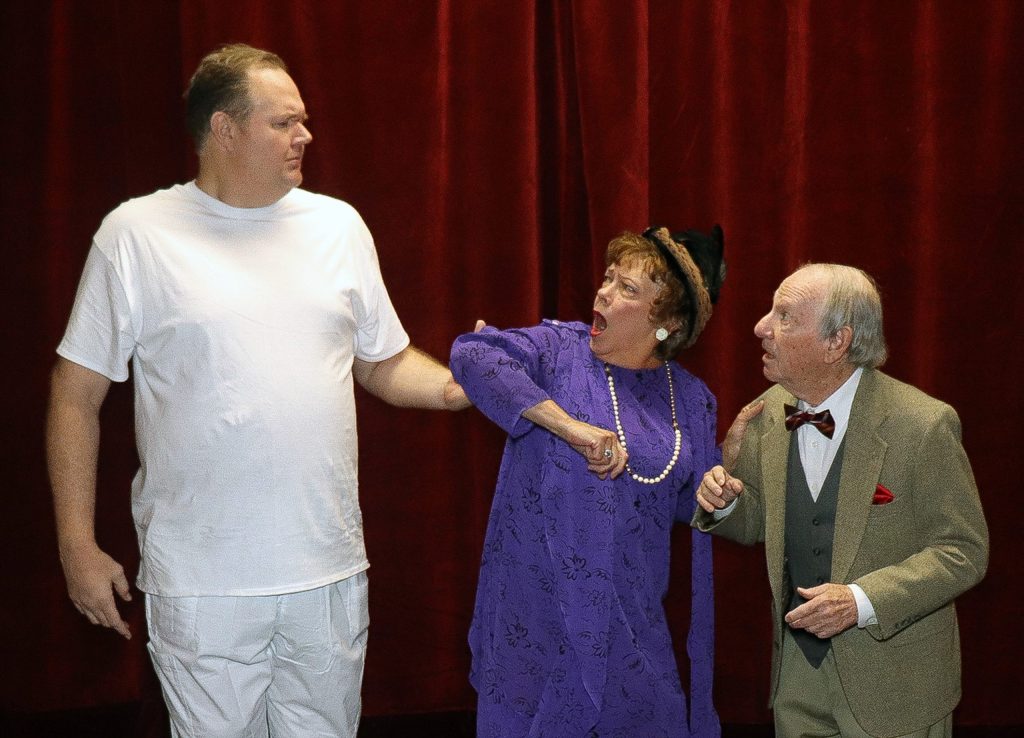 Mistaking Veta as the real mental case, Sanderson has Elwood released and Veta locked up. Dr. Chumley, head of the sanatorium, discovers the mistake and realizes he must bring Elwood back, searching the town with orderly. Marvin Wilson. With Veta's help, Chumley eventually tracks Elwood to his favorite bar, "Charlie's", and decides to confront him alone.
Four hours later, Marvin returns to the sanatorium, but learns from Sanderson and nurse Kelly that Chumley has not returned with Elwood. They arrive at Charlie's and find Elwood alone; he explains that Chumley had wandered off with Harvey after several rounds of drinks, adding new twists and laughs to this classic. Many will remember the 1950's movie version of the story that starred James Stewart.
The local production is directed by Janelle and Stephen Kauffman. The show opens on April 14 and runs through May 14. Fridays and Saturdays the curtain opens at 7:30 p.m. Sundays it opens at 4:30 p.m.
Sutter Street Theatre is located in the heart of Folsom's Historic District at 717 Sutter Street.