Last weekend I paid a visit to Folsom's Sutter Street Theatre with members of my family to take in their current production, On Golden Pond, which runs through the end of September. Those who know me, know I am more of the news guy than that of a reviewer, but this particular show is one I was compelled to share with everyone for a number of great reasons.

To begin, this storyline is nothing new to most of us in the 40 something's and beyond. In 1981 the story was portrayed on the big screen led by the legendary thespians in Henry Fonda, Katherine Hepburn. It managed to be nominated for just about every Academy Award there is and took home the Oscar for both Best Actor and Best Actress in a lead role, something not many pictures have done before. When it comes to the local stage version of this great story, the cast of Sutter Street Theatre is nothing short of award winning, from the youngest cast member to the oldest, all of them play their roles flawlessly.
The Golden Pond storyline
On Golden Pond is the love story of Ethel and Norman Thayer, who are returning to their summer home on Golden Pond for the forty-eighth year. He is a retired professor, nearing eighty, with heart palpitations and a failing memory, but still as tart-tongued, observant and eager for life as ever.
Ethel, ten years younger, and the perfect foil for Norman, delights in all the small things that have enriched and continue to enrich their long life together. They are visited by their divorced, middle-aged daughter and her dentist fiancé, who then go off to Europe, leaving his teenage son behind for the summer. The boy quickly becomes the "grandchild" the elderly couple have longed for, and as Norman revels in taking his ward fishing and thrusting good books at him, he also learns some lessons about modern teenage awareness—and slang—in return.
From the silver screen to the stage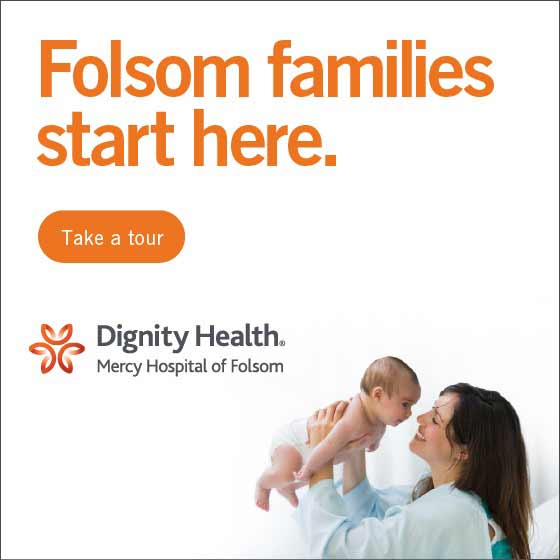 The stage version of this story, written by Ernest Thompson, differs in a few areas than that of the movie, which is not uncommon. Many parts of the movie contain scenes where visible emotion lead the scene, actions that would be difficult to capture on the stage. The entire play takes place inside the Thayer's cabin, where there is an abundance of dialogue amidst its many characters, some of a very serious nature as well as a good amount of humor as the story follows the same premise as the movie did with Norman Thayer coming to grips with aging and a number of unresolved issues between his daughter, Chelsea, and himself that they have been carrying since her childhood.
For those that know the movie well, don't expect to see any boat scenes on the lake or crashes in the cove as Thayer and his grandson take risks to pursue "Walter," the giant bass that has eluded fisherman for decades at the lake. Such scenes would be nearly impossible to pull off in a live version of this story, and quite frankly, you won't even miss them as the heart of this story is well done with a great set true to the film and a dynamic cast that delivers their lines with great passion and emotion. As they say in many great shows, you will laugh and you will cry. I'll admit I had my teary moments, of course this story hits close to home as it was a favorite movie of my late Mother, who always said it reminded her of the many years we spent camping lakeside at Jenkinson Lake when I was just a young punk.
The talented cast
Leading the cast is Stephen Kauffman who players the cantankerous Norman Thayer. Kauffman not only plays the lead role in the show, he co-directed it with his wife Janelle. The duo has been working in tandem at Sutter Street for some time now.
Over the past decade, this busy actor, director, producer and musician has won Best Actor Awards in Sacramento, Roseville, Folsom, Woodland and Palm Springs, including back to back Elly awards for lead roles in Visiting Mr.Green and Harvey at this the Folsom theatre. He started his acting career at age 68, after a 35-year-career as the Deputy Disrict Attorney in Sacramento and was also a Superior Court Judge Pro Term who led counsel in more than 50 jury trials. At age 87, Kauffman proudly performs a flawless performance, which is quite a feat considering the abundant amount of deep dialogue this story carries. Stephen is delighted to be reprising his role is this wonderful play. He appreciates this talented cast and above all, his eternally supportive and talented wife, Janelle.

Shirley Sayers plays the role of Ethel Thayer, which she does extremely well as she shows her love as well as her frustration with Norman and his continuous complaining and obsession with death in his future. There is moments in this play that you will honestly feel as if Sayers is truly Norman's longtime bride as the two interact so well and she truly loves him and can't stand him all at the same time.
Sayers was most recently seen as the mother of Norma McCorvey (aka Roe) in Roe at Theatre One. She was also seen as Mama in 'Night, Mother, Hannah in Angels in America, M'Lynn in Steel Magnolias and Juanita in When You Coming Back to the 5 and Dime, Jimmy Dean? All of which were productions of TAAC and/or Errant Phoenix Productions. This is Shirley's first show with Sutter Street Theatre.

Lori Ackerman plays the role of the Thayer's daughter, Chelsea. Ackerman does a stellar job playing the role of an adult who has spent much of her young adult life still carrying the emotions of the difficult relationship she had with Norman growing up. While she loved the summers on Golden Pond, they didn't come without tears for Chelsea as she could never live up to Norman's expectations and was often told she was fat and wouldn't amount to anything growing up.
As the show continues, Ackerman does an excellent job of showing the range of her emotions from sadness to happiness as she works to heal the town relationship with her father, who has become close with her future stepson during his summer visit in a way she always desired.
Since 2014, Ackerman has been acting in community theatre throughout Sacramento and El Dorado County. Performing in several musicals, children's plays and dramatic productions, some of her favorite roles have been as Crane Hammond in Exit the Body, Donna Blades in The Best Man, Nurse Kelly in Harvey and Mrs. Tooker in Cat on a Hot Tin Roof.
John Hopkins plays the role of Bill Ray, Chelsea's soon to be husband that is a dentist by trade. Like his castmates, Hopkins performs perfectly as the nervous mate meeting what will be his future father-in-law for the first time. Hopkins entry begins with his being convinced her saw a bear outside the cabin. It then transitions in his interaction with Norman, who he soon fears far more than the thought of a bear attack as Norman puts the many through the ringer as he questions his intentions with his daughter and doesn't hesitate to share his ngative thoughts about Chelsea as well as the current price of dentistry.
This show marks Hopkins' return to Sutter Street Theatre for the 15th time. He has performed in over 45 productions in the Sacramento and Stockton area. According the playbill, some of his favorites include Our Town, Arsenic and Old Lace, Harvey, You Can't Take It With You, Footloose and Annie Get Your Gun. Hoopkins was nominated for a Willy Award for Best Supporting Actor, as Wilbur Turnblad in Hairspray at Stockton Civic Theatre, in addition to an Elly Award nomination for Reluctant Dragon. John would like to thank his family and friends for their continued support of his passion. "Enjoy the show!"

Jim Hewlett plays the role of Charlie Martin a local delivery-by-boat mailman that services the summer residents of Golden Pond. Martin is a long-time family friend of the Thayer family and has had a life-long crush on Chelsea since they were kids. Hewlett plays the character perfectly, portaying the role of Maine down Easterner. Now reaching middle age, he still has admiration for Chelsea and visits with the Thayers over coffee several times during the play. Martin is character you can't help but love with his friendly nature and his goofy snorting laugh as he recalls the early days on Golden Pond during his visits. This is Hewlett's  fourth production at Sutter Street Theatre, following previous performances in All My Sons back in 2014, The Best Man last year and Harvey earlier this year.
Seba Yoke plays the role of Billy Ray Jr. who is the future the stepson to Chelsea and future step grandchild to Ethel and Norman. The role of Billy in the stage version of Golden Pond differs a bit from the film. While he still somewhat of a young whipper snapper towards his elders and isn't initially crazy about lake life, this version of Billy is a bit kinder and portrays more humor than that of the film. It's just enough "attitude" to make you notice he is a young man in need of older role models and stability in his life, but he isn't quite as mean as the role played by Doug McKeon in the movie. Yoke has been in several previous productions at Sutter Street. Some of his favorite shows he has done include Dorothy Meets Alice or The Wizard of Wonderland in which he played Judson and Aladdin in which he played The Sultan
If you saw the movie On Golden Pond and loved it, you will very much love this local stage version of the story. If you have never seen the film, well, you should try to do that sometime but in the meantime, paying a visit to Sutter Street Theatre and taking in this great show will surely entertain you as this all star casts does a great job of continuing to bring quality live entertainment to Historic Folsom in Sutter Street Theater's 17th year, soon to be 18th in the district. Make it a family evening out or a date night and grab dinner in Historic Folsom before or after the show and support our local merchants.
On Golden Pond runs through September 24 at Sutter Street Theatre, which is located at 717 Sutter Street in Folsom. The curtain rises on Friday's and Saturdays at 7:30 p.m. Sunday performances begin at 4:30 p.m. Tickets can be purchased through their website at www.sutterstreettheatre.com or by calling the box office at 916-353-1001.