Tickets for the unveiling of the much anticipated "Heartbeat of Folsom" community art exhibit on June 2 from 5:30-7:30 PM.
Twenty-one sculptured hearts, sponsored by local organizations and painted by local artists, will be unveiled to the accompaniment of music, food and drink. Wednesday morning, the Folsom Chamber of Commerce held a preview of the event and select works within it for local media
The Heartbeat of Folsom community art exhibit features a series of beautifully designed and painted heart sculptures, each featuring different themes celebrating what makes Folsom special. Themes for the "Heartbeat of Folsom" include innovation, health, history, technology, community, and natural beauty, among others.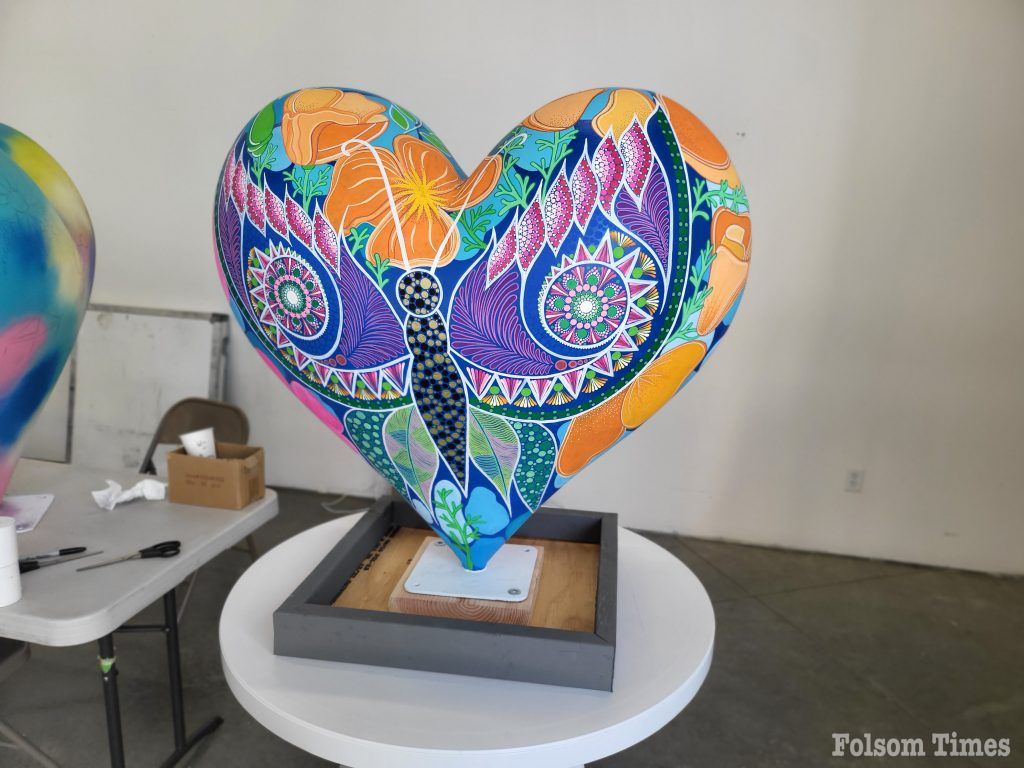 The finished, painted sculptures will be unveiled at a special event on June 2 at Folsom's Palladio, and collectively on display for 10 days. Afterward, sponsors will install the sculptures for individual display in public-facing areas throughout the city, with "heart maps" available on the Heartbeat of Folsom website.
More than 20 local organizations have sponsored the hearts, with a portion of the funds raised going to Powerhouse Ministries to help support the underserved in our Community.
Program sponsors include:
Adrian Blanco Jewelry, AKT, Broadstone Marketplace, BRMS, Clutch, Choose Folsom, Dan Haverty, Dignity Health, Elliott Homes, EXP Realty, Folsom Central / Folsom Faire, Folsom Lake College, Folsom Premium Outlets, Happy Memories Care Home, Inductive Automation, Morton Pitalo, The Palladio, Powerhouse Pub, Red Bus Brewing Company, REY Engineering, Snooks, and Toll Brothers. Additional partners providing in-kind support include: TK Automotive Refinishing, DesCor Builders, and Hemington Landscaping.
Event tickets are $40 for June 2 and are now on sale at Heartbeat of Folsom.com.