Back Bistro owners, Jeff and Gail Beck celebrate opening of Folsom location with official ribbon cutting
Two of Folsom's well known restaurant owners celebrated their newest venture Thursday evening with an official grand opening ribbon cutting by the Folsom Chamber of Commerce and Choose Folsom.
It's known as 24 Hour Kitchens, and longtime Folsom restauranteur Jeff and Gail Back are the forces behind the concept that will have multiple locations ahead. The Becks own Folsom's Back Bistro in the Palladio and know first-hand the needs of a professional kitchen when it comes to the food preparation business.
24 Hour Kitchens, located at 13405 Folsom Blvd Suite 91, are shared kitchen rental spaces for those who are in need for a clean, highly secure commercial commissary kitchen for rent. The shared space is ideal for those chefs that need a commercially permitted facility to prepare for special events, caterings and more. The kitchens can also be available for food photoshoots, meal prep, canning/bottling and specialty food producers.
All kitchen spaces are available to rent on an hourly basis with discounts for steady users. The more time you book, the less cost per hour. We have one small ghost kitchen space for the right client at monthly rates at each location.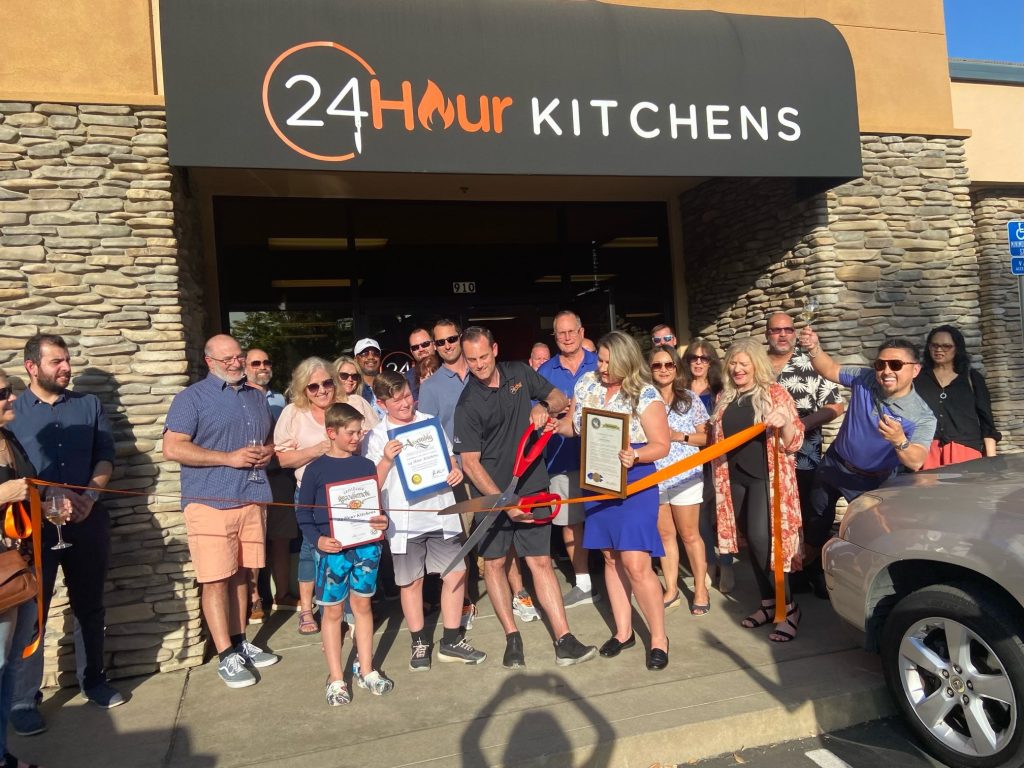 "Our new business idea 24 Hour Kitchens has come about through a lot of research and through our own trials and tribulations of owning a restaurant for almost 15 years," cites Beck. "Our concept is hourly commercial kitchen rentals, where clients can book their time online whenever they want and up to three months in advance. We differ from a few other concepts out there because we are not leasing space monthly or yearly nor are we acting like a ghost kitchen with food drivers coming in and out."
Those who have a need or an interest in renting a space or booking a tour to consider it for future needs can contact the Backs at: manager@24hourkitchens.com. You can also learn a great deal about the facility and its many features on their website at www.24kitchens.com.
The Becks plan to expand their concept to other communities, they have an additional facility opening up in Fair Oaks as well.