Another singer from our region has made her way to the stage of NBC's The Voice. Kristin Brown of Roseville sang her way through blind auditions to make the cut before a national audience Monday night.
Brown, 24, is a graduate of Oakmont High School in Roseville, or as she put it Monday night when asked where she was from a, "little town called Roseville, California," which immediately caught the attention of judge Gwen Stefani who spoke out "I'm from California," as an apparent lead in for one of the many reasons Brown should chose her team.
Brown began singing as a teenager. She was previously a member of a local band known as Auburn Road. The band was made up of a trio of teens, all of which attended vocal training classes together at the time.
The band performed locally at many venues, was known for performing the National Anthem at several high-profile events in the region and even opened at shows that featured Toby Keith, Rascal Flatts and Morgan Wallen.
For the last two years, Brown has been focusing on her music as a solo artist as well as a songwriter while still residing in Roseville and teaching vocals to others.
"From the time I was a little girl, country music has had a huge hold on my heart," Brown says in her music bio. "From singing on the back of my dad's bass boat to traveling the country performing in my best pair of boots, I've loved every second of being in the country music family."
Monday night, Brown took to the stage for blind auditions and performed a song titled "Blown Away," by Carrie Underwood as her parents watched on from the audience in the studio. The performance first got the attention of both Stefani and Reba McEntire who went to battle against one another to entice her to choose their respective teams for the season. 
After witnessing the heated battle between the two high profile judges, both whom have lengthy resumes, Brown made the choice to join Stefani's team for the competition ahead. Blind auditions for the show will continue Tuesday night and every Monday and Tuesday through October 10. The competition will kick off on Monday, October 16.
Back in May of this year, it was a Northern California contestant that sang her way to the top in the competition when Gina Miles of Sacramento become the newest champion of The Voice.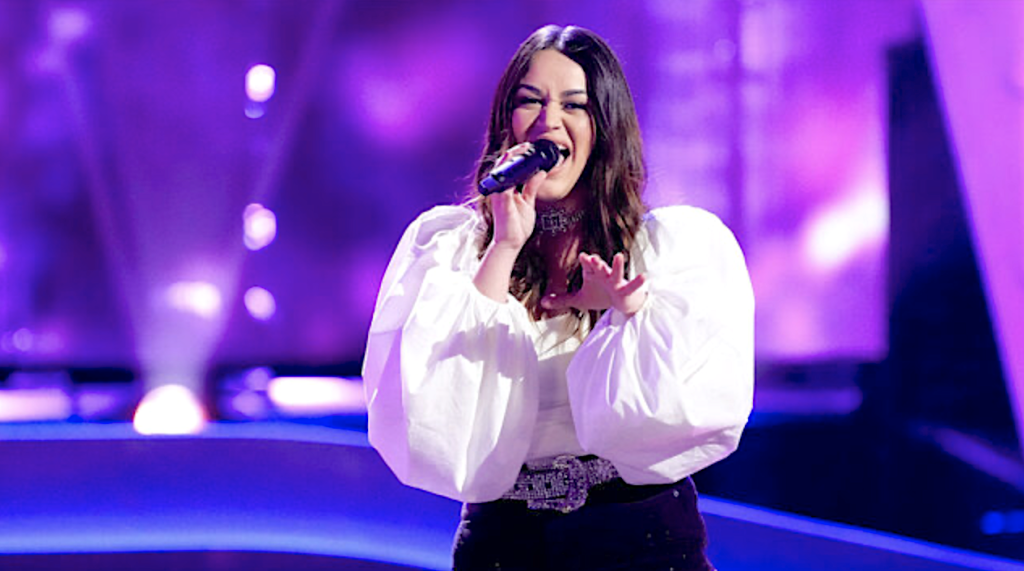 Imagery provided courtesy of NBC Productions