Last year's classic ended in a rare tie between a decorated multi-tie champion from Sacramento and couple from Lincoln that were first time winners
Each year the annual Camellia Cup brings new and returning faces to the waters of Folsom Lake to compete in one of the city's oldest continuous competitions, second only to the annual Folsom Pro Rodeo when it comes to longevity.
With the sailors and spectators, this unique event also brings with it a new story or twist just about every year. Such was the case in 2022 when the event ended in rare fashion with two different teams finishing in a tie for the title of the 2022 event championship.
The husband-and- wife team of Steve and Pat Galeria from Lincoln shared the honors with Sacramento's Charles Witcher.
The coveted Camellia Cup marks the official start of boating season in the Sacramento Valley each year.
Hosted by the Folsom Lake Yacht Club, the event is a colorful spectacle that provides opportunities for vivid photography and videography as competing sloops hoist multicolored spinnakers on downwind runs throughout the day. This Folsom event is unique in the way of regattas compared to other competitions.
Not only do sailors compete in various classes of boats but they go head-to-head for the coveted Camellia Cup Championship title as well as the honor of being Sacramento Valley's best sailor, and this year, two teams earned the title.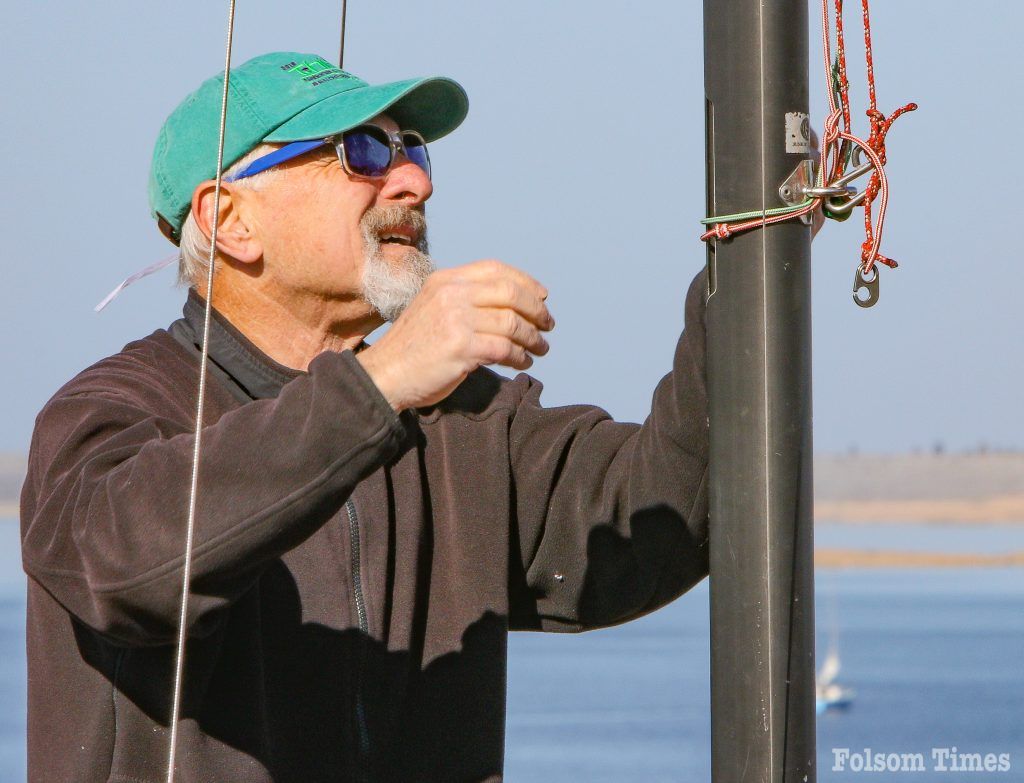 For the Galerias, it was their first win in such a competition and they finished in a dead heat with the events most decorated winner. Witcher is the winningest Camellia Cup Champion with 10 victories in the venerable cup's history. Witcher is the only sailor to have ever tied twice, finishing in a tie back in 1985.
The Galerias were aboard a 14-foot Lido vessel, with Witcher aboard a Banshee throughout the two-day event. When the overall points were tallied after the two-day affair, both celebrated being the latest top sailors of the Sacramento region.
Many years ago, dozens of 14-foot Lidos competed in the regatta, yet it had been a decade since one had won, when Sacramento's George Koch, then 85 years old, captured it in 2013. As for Banshee wins, they have come often and many, mostly due to Witcher's prowess on the 14-foot, singlehanded, racing dinghy.
To share honors as Camellia Cup champion, the Galerias' aboard Fair Play, and Witcher aboard Ghost, finished first in all four of their qualifying races in 2022. The fifth and last race was a throw out.
For their reward, in addition to having their names jointly engraved on the 55-year-old silver cup the Galerias' Lido and Witcher's Banshee will be featured on next year's CamCup commemorative shirt. They were also presented with victor's battle pennants for class.
Experienced sailors, the Galerias purchased their Lido two years ago and competed in their first CamCup on it, last year. To win the cup, they had to overcome five other boats in the Open Centerboard class, which was manned by formidable competitors who crewed a Melges 15, two International 505s, a Sunfish and another Lido crewed by a brother/sister team from El Dorado Hills consisting of Peter Davies, 17, and his sister Katie, 13, who were sailing a Lido in their first regatta.
The Galerias demonstrated poised and steady sailing through both light and moderate winds last May, that built to eight knots. Lidos, developed in Southern California, and Banshees, developed in Foster City, are both known to do well in light air but the Galerias' Lido had to overcome all the varied boats in its class even when winds strengthened in two of the five races sailed, to win the Open Centerboard Class. Witcher dominated the six-boat Banshee Class to place his name once again on its perpetual trophy.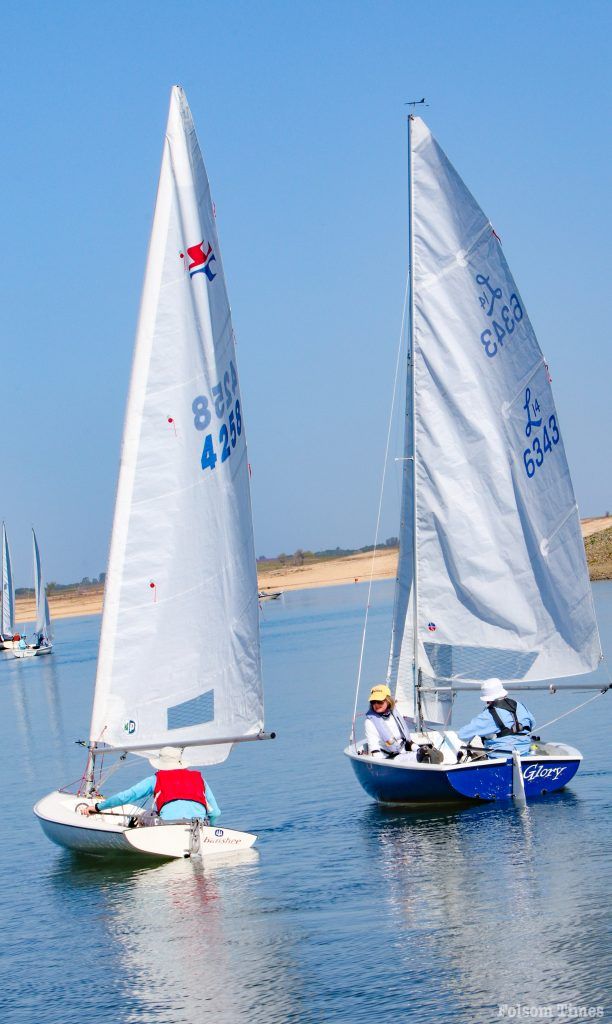 This weekend's 56th Camellia Cup in bringing excitement to sailors and spectators alike . Participating in the event on both Saturday and Sunday will be sailboats from 8 to 25 feet in length, including Banshees, Lasers, Lido 14s, Thistles, Daysailers, Santana 20s, Catalina 22s, Capri 22s and 25s, Cal 22s and 250s, Wavelength 24s and various types of sport and multihull boats. Model sailboats, as big as 6-feet-long from the Sacramento Model Yacht Club will sail separately at Hobie Cove.
The Camellia Cup is the first major regatta of the year and indicates the start of the boating season in the Sacramento Valley. With record snowfall in the Sierra Nevada, boaters anticipate a long boating season with high water levels throughout 2023.
You can spectate the race action at Folsom Lake State Recreation Area, Brown's Ravine, 10:30 a.m. to 3 p.m. both days. For more information about the event and FLYC visit flyc.org.