Eric Lee Adams is Volunteer of the Year; Symmetry for Health Emerging biz of the Year, Anita Rochelle Small Biz of the Year
It was an emotional night filled with cheers and joyful tears as the Folsom Chamber of Commerce, known better as Choose Folsom, hosted its annual Community Awards at Lakeside Church Thursday evening.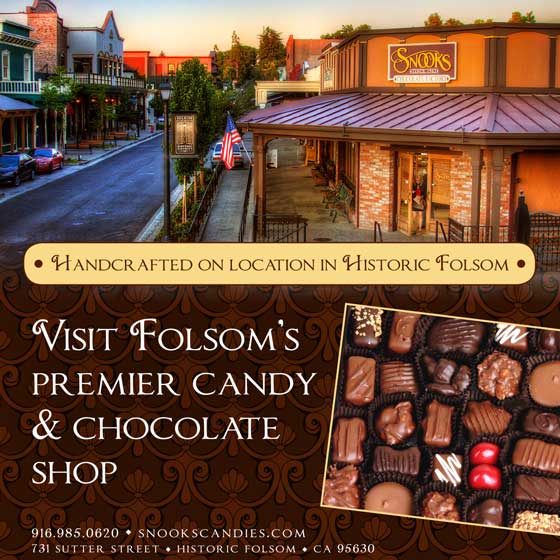 This annual event brings the business community together with city leaders and many residents to celebrate the success of various local businesses, individuals and non-profit organizations within the community. The event traditionally announces the Grand Marshall of the upcoming Folsom Pro Rodeo as one of its many highlights as well.
After networking over small bites and spirits while enjoying music performed by the award-winning Folsom High School Jazz choir, the hundreds of attendees focused their attention to the Lakeside stage where Choose Folsom CEO Joe Gagliardi opened the festivities following the National Anthem performed by Folsom High School senior Zoe Carpenter and an invocation by Lakeside's Alisha Wilson.
Folsom is stronger together and today we recognize community members, key volunteers and a few outstanding businesses that exemplify this," said Gagliardi. "Today I am pleased to present our 2023 Folsom Community Awards."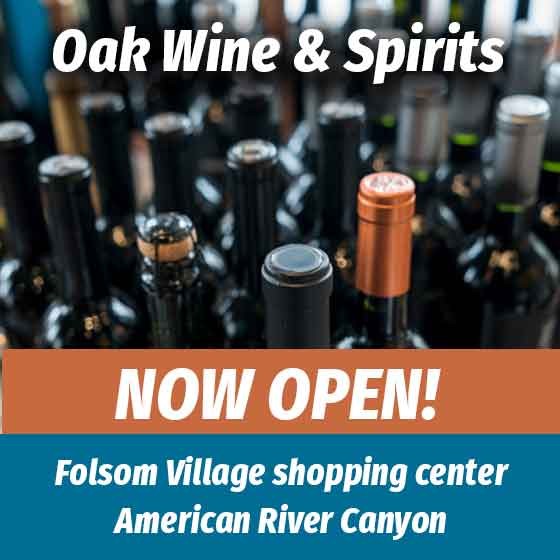 Back Bistro's Gail and Jeff Back presented the first award of the night which was the Young Professional of the Year award. The award went to Jacob Cantu, the founder of Voyage Creative Agency who has helped numerous Folsom businesses over the past few years.
"Jacob started helping us just as COVID began to shut everything down," said Gail Back. "Little did we know, that our decision to hire him would be crucial to our survival. He is one of the people that literally kept our doors open."
Jeff Back added to the praises of Cantu's work as they called him up to the stage. "Don't let his modesty fool you, he is a professional and his work proves it," said Jeff. "We are honored to be up here not just to validate his accomplishments but to also publicly thank him for all is dedication and work he has put in for us."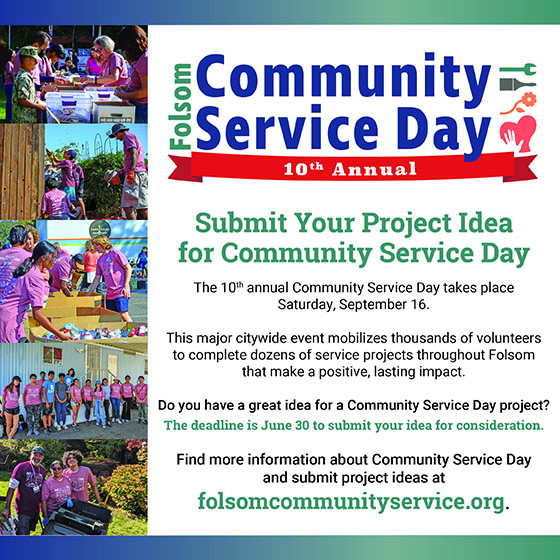 The second award of the evening was the Outstanding Partnership Award presented by Assemblyman Josh Hoover and his wife Nicole who are longtime Folsom residents. The award went to Bayside Church of Folsom.
Nicole and I are so honored to present this award to a recipient that has done so much in so many ways to help the community," said Hoover. "Our family has attended Bayside for the last two years and I can't think of a more deserving recipient of the Outstanding Partnership Award.
When it comes to the work of Choose Folsom, community Ambassadors are the key to their success. Each year one individual is recognized as the Ambassador of the Year. Sheri Merrick, Chief Operating Officer of the Folsom Chamber of Commerce presented this award that went to Sean Smith who joined the committee in 2018.
"He truly cares about our community and what our organization does to support business. He shows up and is happy to help support our ribbon cuttings and there are a lot of them," said Merrick. "We are so blessed to have Sean as one of our amazing Ambassadors."
Joe Gagliardi presented the 2023 Business Hall of Fame Award, which went to Safe Credit Union of Folsom.
"This award recognizes a long-standing business in the community that is an industry leader through leadership, philanthropy, economic development and sponsorship," said Gagliardi."
Gagliardi then moved on to present the 2023 Wall of Fame award. This year, longtime City Council Member and former Mayor Kerri Howell was the recipient of this award. Howell has served the city for more than 24 years, as Gagliardi noted while Rob Aragon of Folsom Ranch presented the award.
"The Wall of Fame provides recognition of an individual who has distinguished themselves by leadership, service, and dedication to Choose Folsom and the city of Folsom," said Gagliardi. "Kerri has effectively made a measurable difference to our city."
The Entrepreneurs of the Year Award was presented by Sara Minnehan, Community Development Director and Folsom Mayor Rosario Rodriguez. The award went to Rachel Zillner and Anne Descalzo who founded Clutch of Folsom.
"Nearly three years of hoops to navigate, finally made it possible for Clutch to endeavor a solutions-based business dedicated to staffing for government and private contracting including work in education, healthcare and event management.," said Rodriguez. "With a 4000% growth in the last 3 years, this small 6 figure company with 9 employees blew up to nearly 200 employees with 15,000,000 and growing in annual revenue. If architecture and creation were actual people then Rachel and Anne would be the embodiment of it."
Zillner and Descalzo were unable to attend in person, their staff accepted the honors complete with giant cardboard cutouts of their absent leaders.
Shannon Robb, Vice President of Strategic Partnerships for the Folsom Chamber presented the Small Business of the Year Award. This recognizes a small business that is successful and a leader in our community and went to Anita Rochelle Boutique.
"I first met Anita in 2009 when she was a vendor at Thursday night markets," said Robb. "She fell in love with Folsom and decided to open up her own little shop. Through all of the changes and revitalization of then district Anita has always continued to keep a positive attitude and continued to get innovative with her business which continued to grow. There is no small business that I know that has worked as hard as she has. It is my pleasure to congratulate Anita Rochelle tonight."
Kris Baxter and Mark Bahouth with Micron presented the 2023 Outstanding Charitable Contributor award. The award recipient is someone who gives back in our community and makes a difference ad went to Todd Drybread who started the Folsom Turkey Trot that has been successful for 15 years now.
"Todd and Susan Drybread have been residents of Folsom for over 22 years and have raised their family here," said Bahouth. "Thanks to their dedication and community service, they are part of the reason to Choose Folsom."
This year's Educator of the Year award was modified this year to be the Educator of the Decade, Kimberly Menzel Senior Vice President with Kaiser and incoming Folsom Board Chairman Steve Heard presented the award that went to Folsom Cordova School District Music Director Curtis Gaesser for his 39 years of service.
"We were trying to do the math, and Curtis estimates that during his 39 years as an educator, he's taught over 7500 kids," said the presenters. "Led the band at 240 football games, and probably spent a year of his life traveling on a yellow bus."
Greg Rold and Lisa Hausman with Dignity Health Mercy Hospital of Folsom presented the Public Service Award. This award to someone in the community who serves the community with an unselfish spirit. The award this year went to Jannine Harnage of Dignity Health's volunteer program.
"Jannine cares about people and wants to fully support her team. She is a solid example of Dignity's mission, vision and values, said Hausman. "The volunteer program supports our mission as an organization. It directly benefits our patients, employees and physicians."
Heidi Sanborn Board President of SMUD and Adrian Blanco with Adrian Blanco Jewelry presented the 2023 Emerging Business Award. This award is given to a company that is fast growing and utilizing strong business practices an went to Symmetry for Health. Folsom Chamber Board President Dr. Shaina DiMariano spoke about the business prior to Blanco taking to the microphone to speak highly of the innovative holistic health care business.
"The Emerging Business Award, sponsored by SMUD, is given to a company that is fast growing and utilizing strong business practices," said Blanco. "Symmetry for Healthy is changing the game when it comes to holistic health. They are dedicated in their mission in everything they do and they are doing it with heart, passion and equipment."
Another one of the big awards of the night was the 2023 Folsom Volunteer of the Year Award. This award is given to an individual who has provided exceptional service to our community. Reliability, great attitude and enthusiasm are essential. Anna Ballard, Public Affairs Manager with Intel and Shelly Martell with Hearts for Heroes presented the award to Eric Adams, owner of Folsom's Bacchus House, who is known for his generous philanthropy in the community in many ways.
"It is with great honor to present to my mentor and best friend Eric Adams, A man with a huge heart, who goes above and beyond for his community," were just a few of the words Martell shared in length. "10 years ago, we were all blessed the Day Bacchus house opened. Some people are good, some people are great and some are legendary who leave a legacy. Eric Adams, thank you for building a legacy."
The annual Chairman's Award was also presented by DiMariano. The recipient was Debbie Hurst of Choose Folsom.
"Debbie has recently accepted a full-time position with Choose Folsom as our Chief Financial Officer and that is a true reason for all of us to celebrate, said DiMariano. "I chose to honor Debbie tonight because she is someone who has been more helpful to me with her thoughtful insight than she would otherwise know. This is an opportunity for me to say, not only to Debbie, but also to all of you who are not extroverts, but rather, the ones who have the ability to perceive the world around you and offer astute contributions, that you are seen and you are cherished."
While she was on stage, DiMariano also presented her farewell message to the audience as she welcomed incoming Choose Folsom Board Chair Steve Heard to join her as she recognized fellow outgoing board members Marshal Crossan, Dianna Laney and Terry Carrol as well.
"Thank you for your hard work and dedication to the Folsom Chamber of Commerce," said DiMariano.
As Heard took the microphone, he welcomed new board members Jacob Cantu and Julie Lofgren and took some time to tell the audience some details of his time in Folsom and his future goals.
"As Chairman of the Board, one of my goals is to get everyone on board. Whether a family that's been here for generations, or a recent transplant." said Heard. "We are all part of what makes Folsom great, and I 'd love to see everyone enjoy the benefits of connecting with and being a part of the Folsom Chamber and Choose Folsom. "
The Folsom Pro Rodeo is Choose Folsom's premier event each year as it brings the community together for three days of patriotic family entertainment. As part of the annual awards, inductees to the Legends of the Rodeo are announced and the incoming Rodeo Grand Marshal is named.
Inductees to the Rodeo Legends this year were Karen West and Rich Fiutko who have worked countless years helping in numerous ways to help present the event.
The 2024 Grand Marshal will be Kris Keables. A longtime part of the Folsom Chamber and former newspaper editor that is known as the "rodeo ticket queen," always known to get fans the seats they need, was unable to be present at the event.
"Thanks to our presenting sponsors, Folsom Ranch and Dignity Health and to our Platinum and Gold sponsors that have made today's reception possible, "said Gagliardi.
"As well as all of the many other volunteers who dedicate themselves to Choose Folsom and most importantly to each and every one of you for contributing to makes Folsom a vibrant, amazing community. Remember to always Choose Folsom!
To view the 2023 awards in their entirety, view the video of the full program coming here to Folsom Times shortly.