The HART of Folsom Winter Shelter will return to operation from January 2nd through mid March 2024, and the local organization needs volunteers.
The annual shelter provides overnight shelter, care and access to resources for those in need in the community. "If you have been a shelter volunteer, you know how beneficial the shelter is to our community – it provides warmth, safety, good food, connections with other Folsom services, and an environment of encouragement and love," reads a statement from the organization's outreach for volunteers. "A stay at the shelter can be the first step in someone's journey toward self-sufficiency and greater independence."
HART needs shelter volunteers that are at least 18 years old to work weekly shifts at Intake, located at upper Rodeo Park, or at the shelter sites to care for their guests. There are both evening and morning shifts, with most shifts taking just over an hour. According to the organization. there really is a place for everyone to serve and they need the communities help.

Those interested in signing up to help can simply click HERE to reach HART's signup site, where the various roles and shifts are listed. Volunteers can browse and sign up for a spot that fits their schedule and interests. There is also a link at the HART of Folsom website.  Your service will make a difference in people's lives.
About HART of Folsom: The seeds for HART of Folsom were planted in September 2016 when the Folsom Police Department reached out to the various faith communities of the area to propose a Folsom Faith and Homelessness Initiative. This new group would work under the supervision of the police department and working with a homeless specialist (a Navigator) paid for by the city of Folsom.
As the group got started, it became apparent that the loose affiliation of the groups was not advantageous to the sharing of information nor to the planning of new functions (e.g., a Winter Sanctuary).
This was compounded by issues with the initial Navigators that were provided to the city of Folsom. The group decided that rather than work under the police department, a separate organization was needed which would also make it easier to fund raise.
In July 2017, the HART of Folsom was started. The organization would be very similar to the existing HART organizations, and Ed Kelly volunteered to be the first president. Ed was instrumental in the start of the initial HART organization in Elk Grove. A board was selected, and the lovely governmental paperwork was created. Also during this period, the city of Folsom entered into a contract with Sacramento Self Help Housing to provide a new Navigator for the city.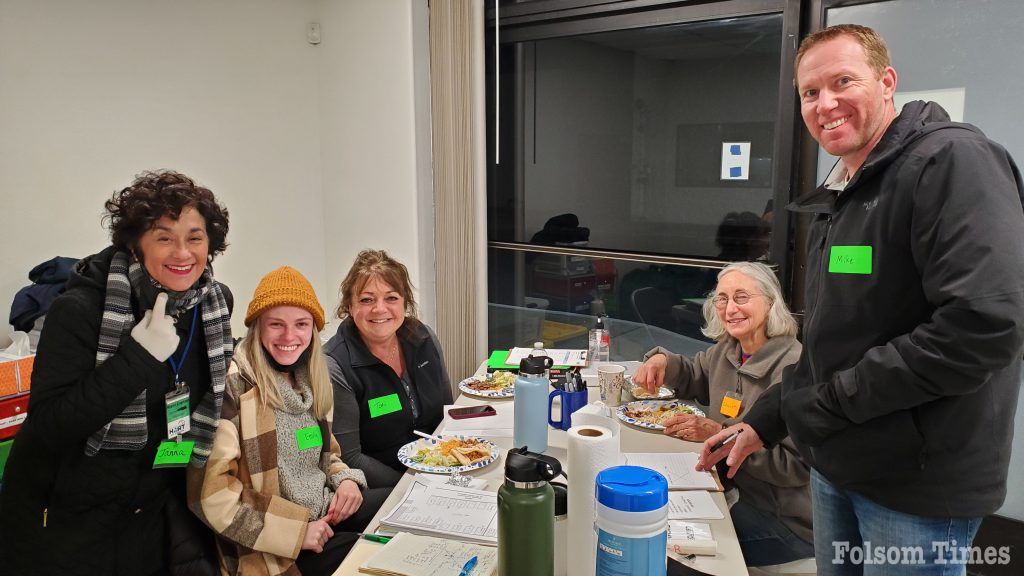 HART Volunteers pictures during last year's winter shelter program