John Elwyn Snook
July 11th, 1932 – June 21, 2023
Born in Three Rivers Michigan. John Elwyn Snook passed away peacefully surround by family on June 21,2023. He was a devoted husband to Jeannine Mae Snook for 63 years until her passing Dec 27th, 2016.
Loving father of 6 children (all J's) Jeff, Jim, Julie, Jon, Jerald, Joe. He had a total of 11 Grandchildren, 13 Great Grandchildren, Mike Kelly son in law, Karen, Renee, and Sholeh Snook – daughter in laws. John was a man who loved life and never stopped enjoying it.
After High School John enlisted in the Air Force and was deployed to South Korea during the Korean war. Serving from 1950 to 1954. While stationed at Mather AF Base he met Jeannine who was living in Land Park Sacramento at the time.
They married in 1954 and remained in CA to raise their family. He and Jeannine were the founders of Country Candies in 1963 at the Arden Fair Food Circus. All of his children at some point worked in the business.
In 1975 Jim started to learn the Confectionery Craft and later his older brother Jeff joined the company. John sold real estate for a few years until the market downturn. In 1980 they changed the name to Snooks Candies.
John and Jeannine with the help of daughter Julie opened a store in Tahoe City in 1981 and eventually sold it 18 years later in 1999. With the lease at Food Circus nearing it's end and the new landowners planning to demolish and rebuild the site, the 3 families involved at the time- opened a new business in Historic Folsom below the Hacienda Restaurant March 1985. John knew the owners of the Hacienda Restaurant in Tahoe City and they had recently purchased the building in Historic Folsom.
In 1999 after John and Jeannine sold the Tahoe City location, Jim and Renee Snook purchased John and Jeannine's shares of the company and in 2002 moved the business to it's current home in the heart of Historic Folsom.
John loved to visit, running errands or making a delivery. Sometimes just sitting on a bench or at a table inside and talking to folks, sharing stories and chatting. He was the original Candy Man.
The tradition continues with 3rd and fourth generations making confections on a daily basis. John made it known he was proud of how the company has progressed and persevered through some very tough times, becoming somewhat of a landmark in the Historic District of Folsom. He will be missed.
A celebration of life will be held Thursday July 13th at 10:30 am St Joseph Morello Church in Granite Bay.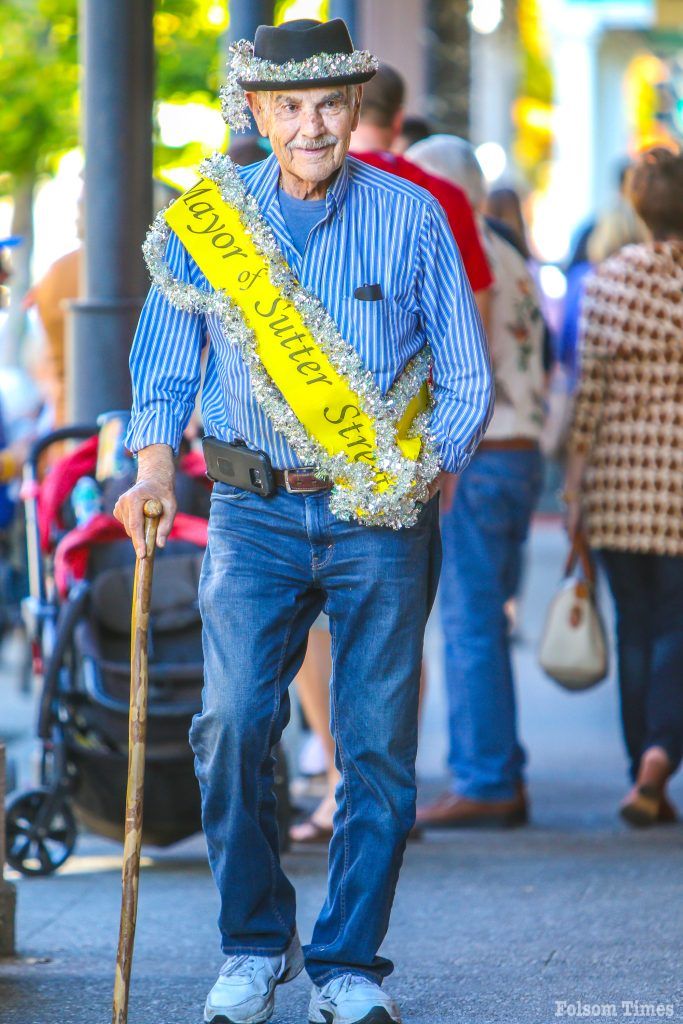 For information on Folsom Times Obituaries contact us at: advertising@Folsomtimes.com