Limited tickets still available for Sheena Easton, Taylor Dayne at Harris Center for the Arts
Harris Center for the Arts presents two exceptional music performances in one evening. Taylor Dayne and Sheena Easton take the stage at 8 p.m. on Sunday, April 30. Between them, these two pop icons have garnered nine Grammy Award nominations, two Grammy Awards, two Billboard Music awards, one American Music Award, six platinum albums, five gold albums, 39 Billboard Top 20 singles, and 11 No. 1 Billboard singles.
With a career spanning three decades, Dayne's groundbreaking debut single "Tell It To My Heart" turned her into an overnight international star in 1987. She followed the smash hit with 17 Top 20 singles over the course of her three-decade career, including No.1s "Love Will Lead You Back," "Prove Your Love" and "I'll Always Love You." Dayne has sold more than 75 million albums and singles worldwide, earned three Granny nominations, an American Music Award, multiple New York Music Awards and she received New York Music Hall of Fame honors and ranked as the No. 18 Female Dance Artist of all time by Rolling Stone magazine. She is one of the very few artists in musical history to successfully crossover into almost every musical genre and chart with hit singles in pop, dance, R&B, adult contemporary and rock.
Equally recognized for her songwriting talent, Dayne wrote many of her own hits as well as Tina Turner's "Whatever You Want." With a truly distinctive vocal style and powerful range, she created a unique vocal sound all her own that defined an era by her music. As the late '80s moved into the '90s, her chart-topping songs came with her. Her cover of Barry White's "Can't Get Enough Of Your Love" and "Send Me A Lover" brought a strength and power to a female voice seldom heard in history. Dayne's international radio and record success along with her stage presence and world tours took her musical message of love and passion straight to the heart of her fans and audiences worldwide.
By the late '90s Dayne's career grew further as an actress. She appeared in film, TV and stage, from Broadway favorites like Elton John's award-winning production of "Aida" to working with legendary composer Jules Styne to reprise the role of Fanny Brice on Broadway. Dayne also appeared in movies, including "Love Affair" with Warren Beatty and Annette Benning and co-starred in Denis Leary's TV drama "Rescue Me." She also starred in the HBO film "STAG" and co-starred on Showtime's original series "Rude Awakening" while continuing to record, write and produce her last two studio albums, "Naked Without You" and "Satisfied," which yielded her No. 1 hit "Beautiful" and Top 10 chart hit "Unstoppable."
Easton, whose career has spanned four decades, was born in Bellshill, Scotland, the youngest of six children. Her recording career has included gold and platinum albums in the United States, Europe and Asia.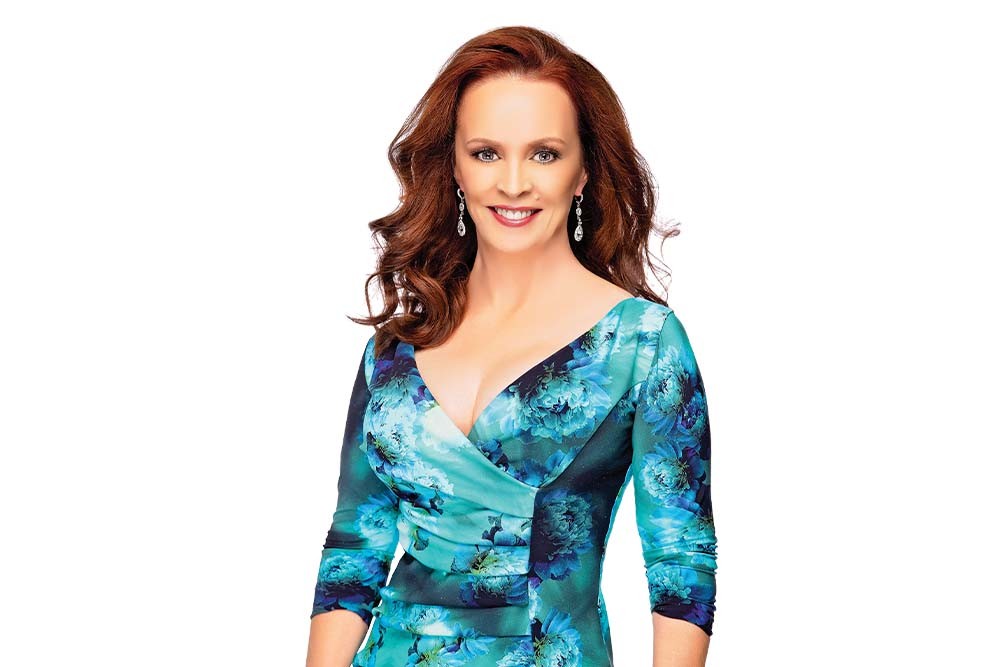 With chart-topping hits like "Morning Train: 9 to 5," "Sugar Walls," "Modern Girl," "We've Got Tonight" (featuring Kenny Rogers), "U Got the Look" (featuring Prince) and "For Your Eyes Only" (from James Bond), Easton has sold more than 20 million records worldwide. She has received two Grammys, and was the first — and still only — artist to have a Top 5 record on ­each of Billboard's primary singles charts.
She also has a list of notable acting credits including a five-episode appearance on "Miami Vice," a co-starring role opposite Stacy Keach in a John Carpenter-directed trilogy for Showtime titled "Body Bags," as a guest star in the syndicated cult series "The Highlander" and a starring role in UPN's "Ghost Stories." Other appearances have included guest roles on "Brisco County" and "Tech Wars" as well as a starring role in Showtime's "Outer Limits."
On Broadway Easton starred as Aldonza/Dulcinea in "Man of La Mancha" opposite the late Raul Julia's Don Quixote. Throughout its yearlong run, the play remained one of the top five grossing hits at the box office. She also starred on Broadway as Rizzo in the hit musical "Grease" and as Dorothy Brock in "42nd Street" at the Theatre Royal in London's West End.
Easton has been busy with frequent appearances in Las Vegas, where she has been a major attraction for the last two decades, and she was recently inducted into the Las Vegas Hall of Fame.
Seen in venues not only nationally but internationally, Easton continues to perform her hits and fan favorites. She is most at home working with her band, but has expanded her love of the concert stage as a guest vocalist in various programs with symphonies across the nation. This allows her to blend her romance with various styles of music — American standards, pop and Broadway.
Harris Center for the Arts is located at 10 College Parkway in Folsom. For tickets and more information call (916) 608-6888 or visit HarrisCenter.net.