For many years the weekly Farmer's Markets in Historic Folsom have drawn thousands each Saturday morning. Now, Folsom has a second market you can enjoy mid-week as well and it's first day was a huge success.
Promoted by Living Smart Farmers Markets, the same organization behind the Historic Folsom venue, Folsom's second market of its type will take place every Wednesday at The Palladio at Broadstone.
Today marked the first day of operation for the newly formed market and hundreds came out to patronize some 50 or so vendors that lined a section of the parking area near Kirkland's and Whole Foods.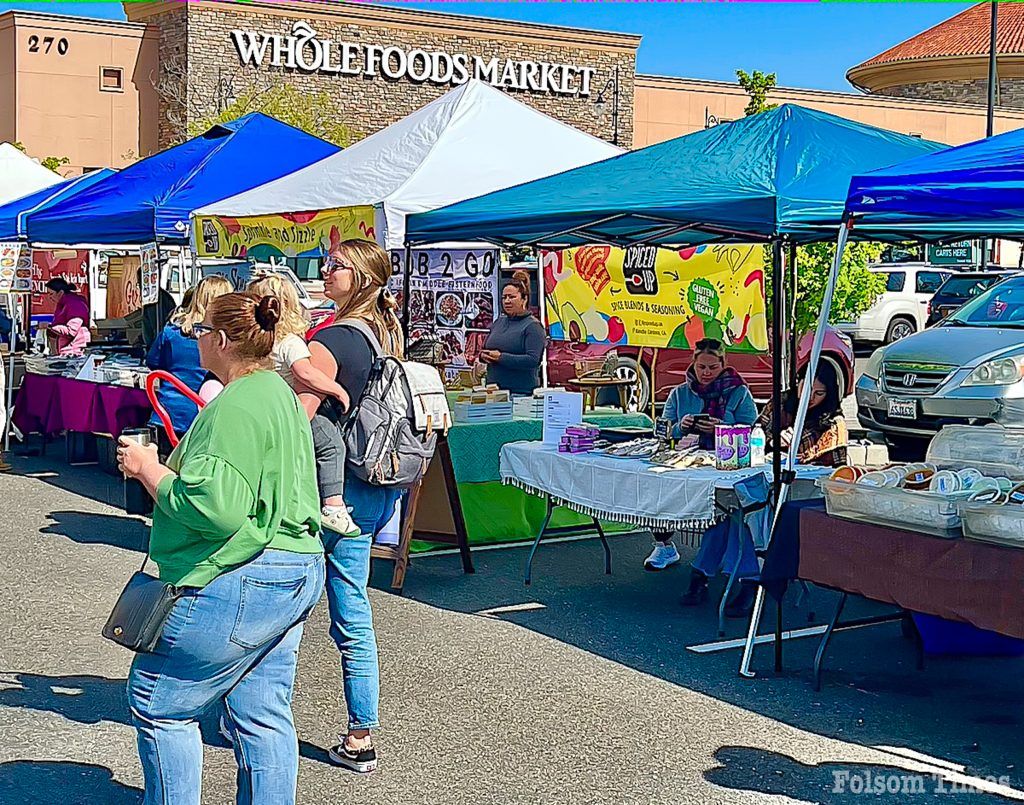 The midweek market will continue every Wednesday from 9 a.m. until 1 p.m. Much like its older sister market in Historic Folsom, the weekday option features a collection of vendors from certified organic farmers with fresh fruits and vegetables to gourmet specialty foods, specialty items for your home, pets and more and unique items from local artisans and crafters.
"We love going to the Saturday market and I usually work a later shift on Wedensday's so here we are," said Dave Hoffman of Folsom. Hoffman had finished shopping at the market and was enjoying a bit of live music before he headed home. "I'll pretty much go to both markets now, it's a great way to stock up and keep things fresh in the fridge."
The Living Smart was founded by Don and Marie Hall in Carmichael in 2008. Living Smart puts on several markets in the region, you can learn more about each of them at www.ilovemyfarmersmarket.com.